So you know the backstory of Bullseye, the sweet pony of "Toy Story," you can quote all of Syndrome's lines from "The Incredibles," and you've counted every balloon that lifts Carl Fredricksen's house in "Up"? You're a Pixar person, to your quote-loving, colorful-character-seeking, pop-culture-y core. Surely you know, then, that Pixar Fest is headed for the Happiest Place on Earth, beginning on Friday, April 13? And surely you know other goodies are ahead, like a new Incredibles float in the returning "Paint the Night" parade in June?
Take a look now at the new "Together Forever" nighttime spectacular, which will be filled with dazzling odes to a number of Pixar characters, including, yep, the famous Pixar lamp, which will cameo in the Pixar Play Parade this spring. And the highly anticipated Incredibles float will join "Paint the Night" in June, which is when Pixar Pier at Disney California Adventure debuts.
Something good to keep in mind as you revel in this ever-widening Pixarverse? Some Pixar goodies are revving up early, in April, some will roll out in June, so eye all of the superheroic, "Up"-tastic, "Coco"-cute, "Nemo"-nifty stuff to come, and make sure you plan your Anaheim outing around the Pixar sights and sounds you want to experience the most.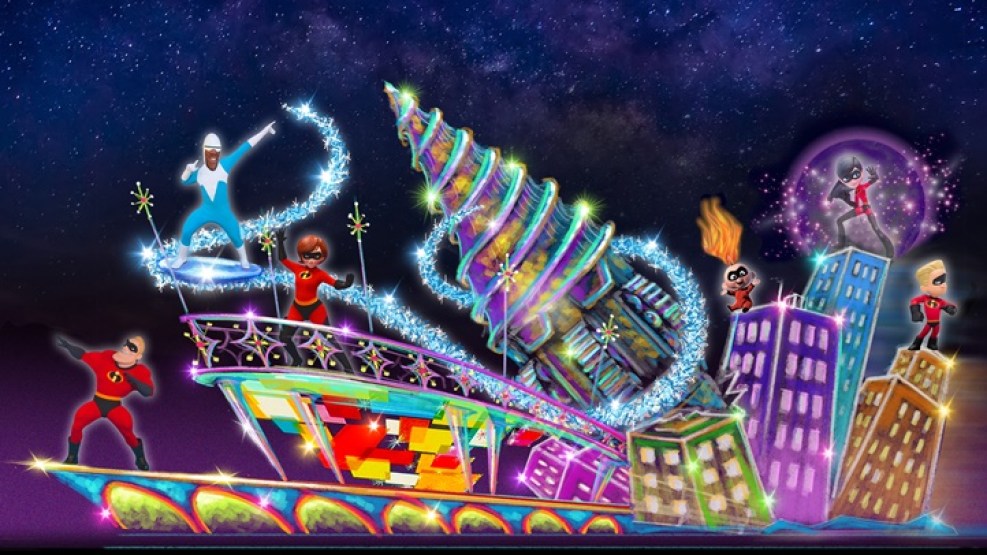 This June, a new, high-energy Incredibles-themed float will add more Pixar fun to the electrifying "Paint the Night" parade at Disney California Adventure park. Mr. Incredible, Elastigirl and Frozone will showcase their superhero awesomeness as they take on their newest threat, the Underminer. Violet, Dash and Jack-Jack also showcase their unique powers in surprising new ways, as shown through dynamic and innovative visual technology. Like the other elements in this spectacular parade, this new float will come to life through a series of dazzling LED lights, new music elements and high-tech, pop-art effects inspired by the mid-century-modern style of the films. (Disney•Pixar/Disneyland Resort)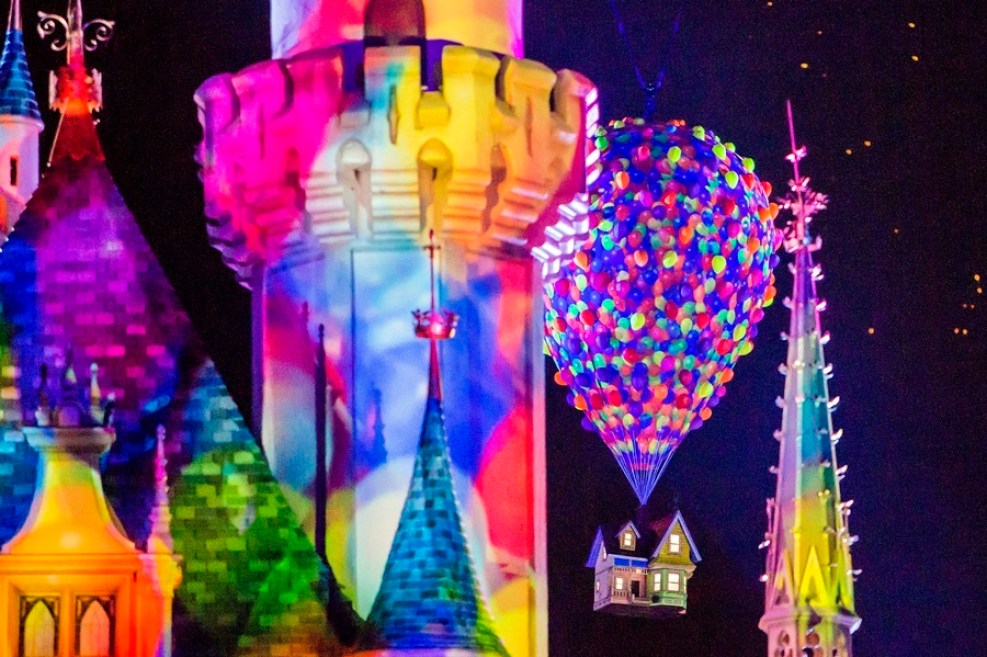 Debuting with Pixar Fest on April 13, 2018, "Together Forever – A Pixar Nighttime Spectacular" will celebrate Pixar stories through the decades as it lights up the sky over Disneyland Park. Along with dazzling pyrotechnics and memorable music, a heartwarming story celebrates the theme of friendship, an ever-present concept in Pixar animation, connecting guests with characters they've come to know and love. "Together Forever" comes to life through projections on iconic park locations: Sleeping Beauty Castle, the water screens of the Rivers of America, the façade of "it's a small world" and the buildings of Main Street, U.S.A. (Joshua Sudock/Disneyland Resort)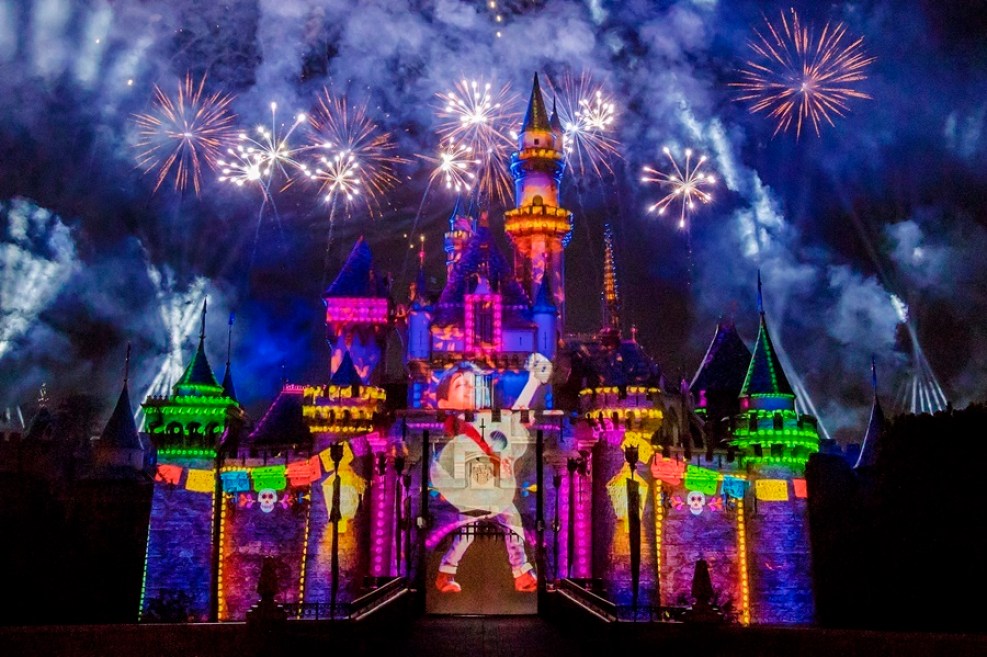 Debuting with Pixar Fest on April 13, 2018, "Together Forever – A Pixar Nighttime Spectacular" will celebrate Pixar stories through the decades as it lights up the sky over Disneyland Park. Along with dazzling pyrotechnics and memorable music, a heartwarming story celebrates the theme of friendship, an ever-present concept in Pixar animation, connecting guests with characters they've come to know and love. "Together Forever" comes to life through projections on iconic park locations: Sleeping Beauty Castle, the water screens of the Rivers of America, the façade of "it's a small world" and the buildings of Main Street, U.S.A. (Joshua Sudock/Disneyland Resort)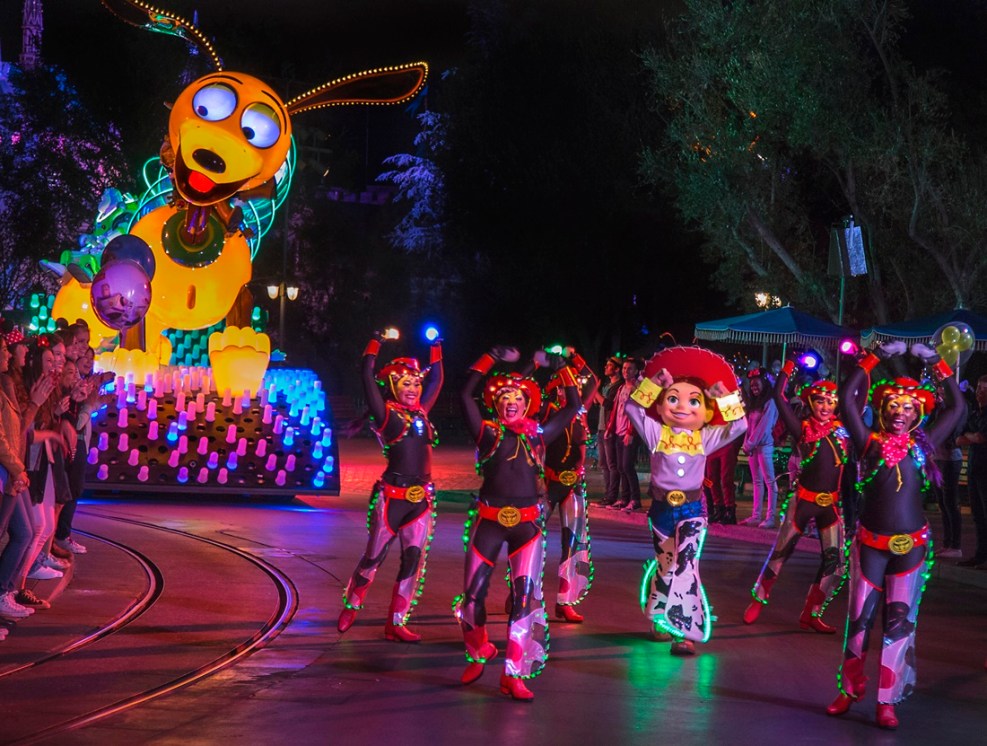 Jessie from the Disney•Pixar 'Toy Story' films appears with parade performers in synchronized, LED costumes in this after-dark spectacular inspired by the iconic 'Main Street Electrical Parade.' 'Paint the Night' shimmers with vibrant color and more than 1.5 million, brilliant LED lights and features special effects, unforgettable music, and energetic performances that bring beloved Disney and Disney•Pixar stories to life. (Paul HIffmeyer/Disneyland Resort)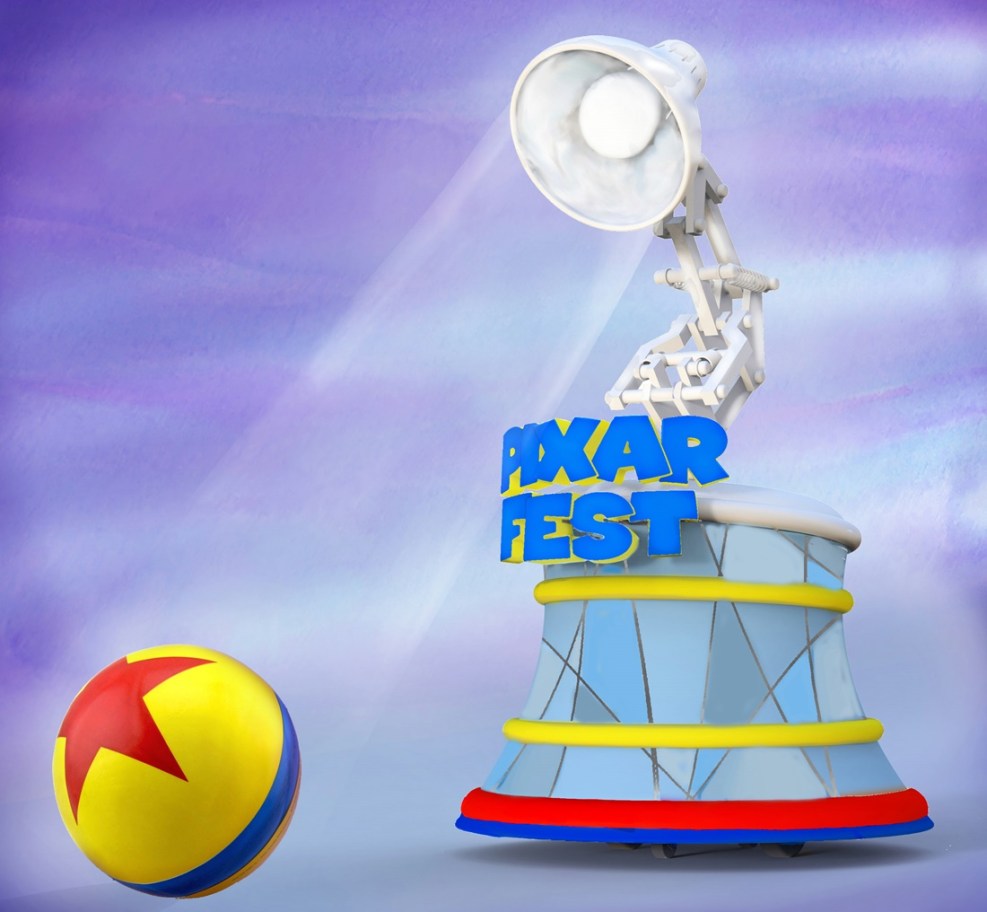 "Pixar Play Parade" returns April 13, 2018, to the Disneyland Resort, this time to Disneyland Park as a part of the limited-time Pixar Fest celebration. The delightful parade will bring even more fan-favorite Pixar stories to life with the addition of three new story elements. This artist concept illustrates how the parade will begin, as all Pixar films have, with an appearance by the iconic and adorable Pixar Lamp. Rolling ahead of the famous lamp will be the familiar yellow Pixar Ball. (Disney•Pixar/Disneyland Resort)