Who would've thought this day would come, more than 15 years after NSYNC disbanded?
On the outside you might be holding up your hands in a "W" shape and saying "whatever," but we know on the inside your 90s and 00s heart is celebrating some totally tight and bomb news: NSYNC was officially inducted into the Hollywood Walk of Fame.
Ellen DeGeneres and Carson Daly took part in the ceremony that was cheered on by thousands of boy band fans. Justin Timberlake, Lance Bass, Joey Fatone, JC Chasez and Chris Kirkpatrick spoke to the crowd.
The band's joint star is the 2,636th on the Hollywood Walk of Fame.
"You guys are the best fans in the world," Timberlake, who was joined by wife Jessica Biel, said. "For all of you who came from far and wide to be here to share this moment with us, thank you so much, this really means the world to all of us."
"I'd like to thank these gentlemen for making my dreams come true," Chasez said.
"The other thing I need to say today is something I've been trying to put into words my whole life. Growing up in Mississippi in a Southern Baptist church, in a town where everyone knows your business, I had a secret: I was gay," Bass said. Fatone turned to the rest of the guys in mock surprise, and said, "What?! You're gay?!" "Yes," Bass laughed. "And at the time I thought I'd never be able to tell anyone…I didn't want to jeopardize the careers of these guys up here…I didn't have the strength then, but I do now. Thank you so much." The crowd applauded Bass.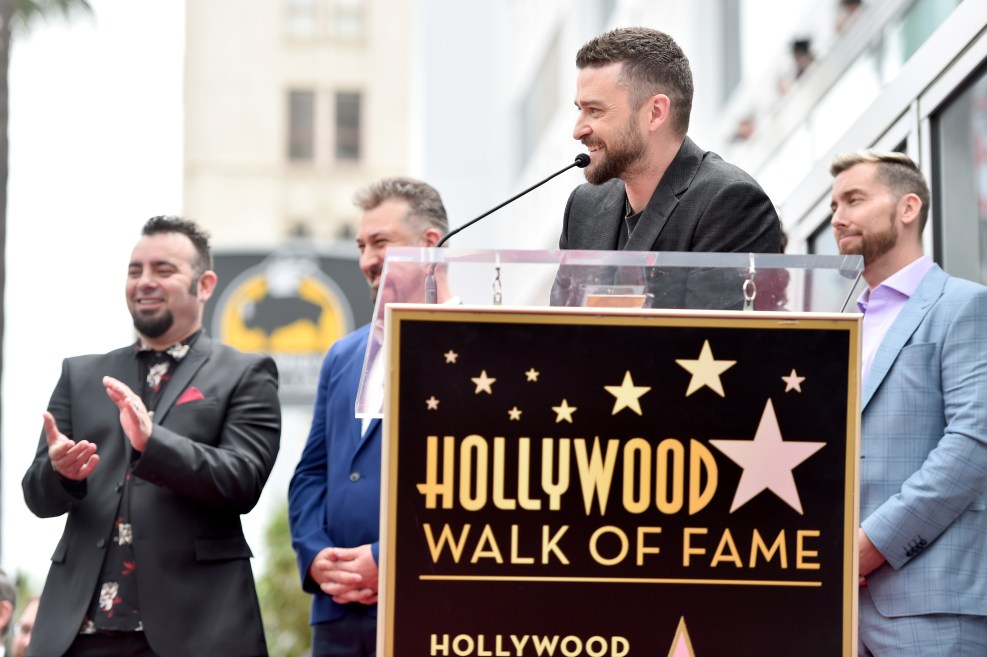 HOLLYWOOD, CA – APRIL 30: Justin Timberlake speaks onstage during the ceremony honoring NSYNC with a star on the Hollywood Walk of Fame on April 30, 2018 in Hollywood, California. (Photo by Alberto E. Rodriguez/Getty Images)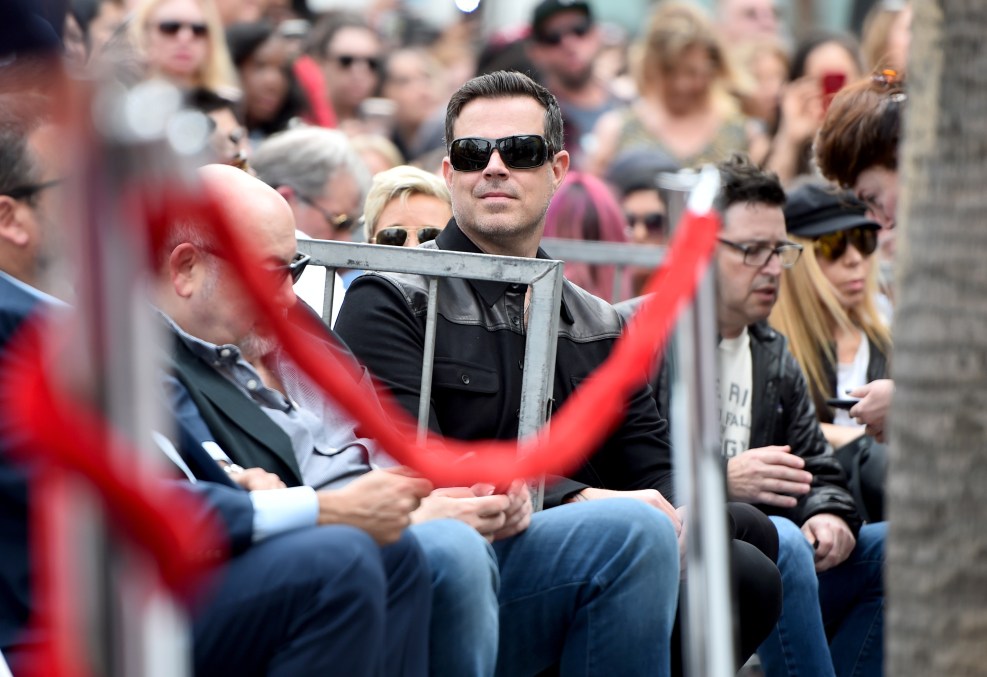 HOLLYWOOD, CA – APRIL 30: Carson Daly attends the ceremony honoring NSYNC with a star on the Hollywood Walk of Fame on April 30, 2018 in Hollywood, California. (Photo by Alberto E. Rodriguez/Getty Images)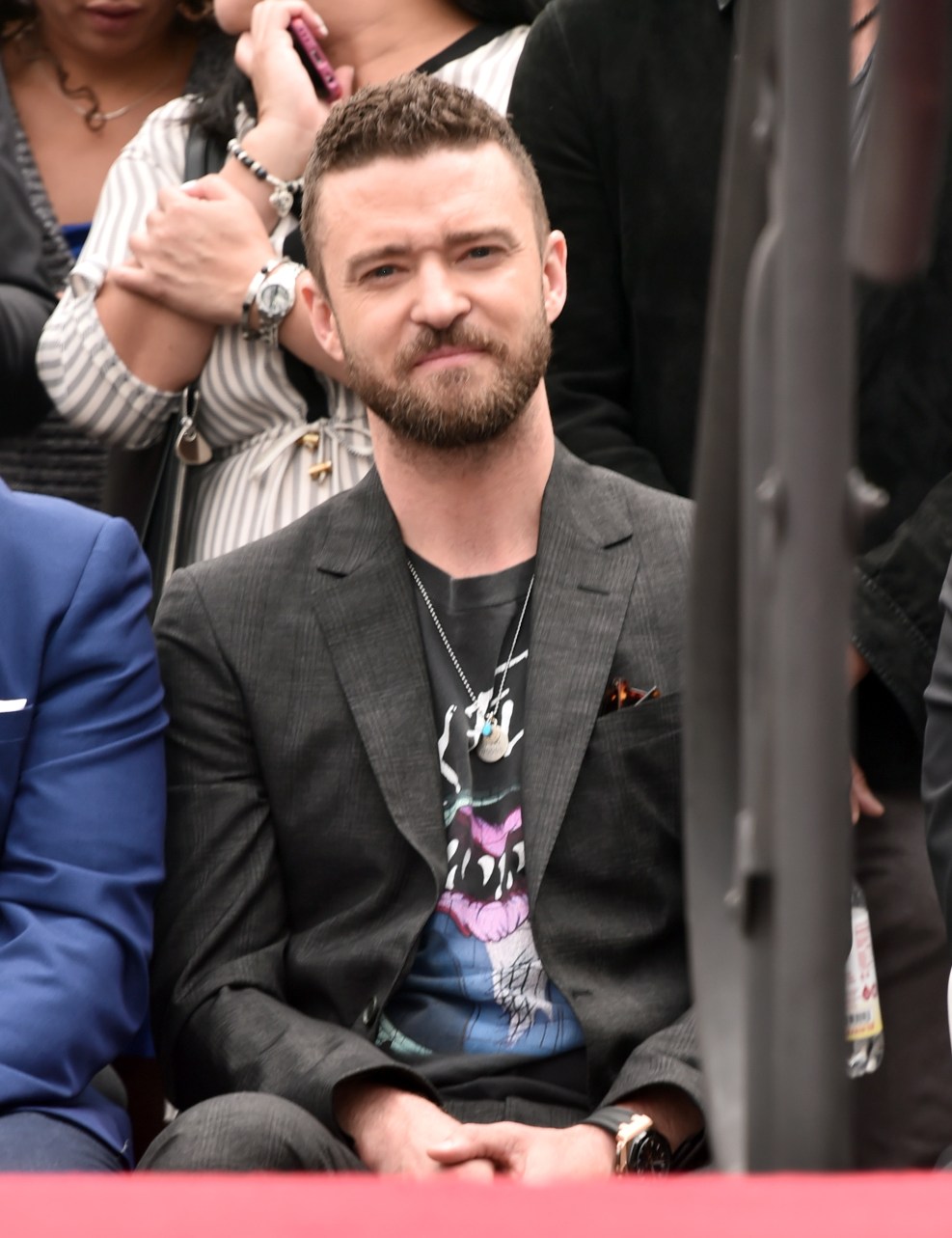 HOLLYWOOD, CA – APRIL 30: Justin Timberlake attends the ceremony honoring NSYNC with a star on the Hollywood Walk of Fame on April 30, 2018 in Hollywood, California. (Photo by Alberto E. Rodriguez/Getty Images)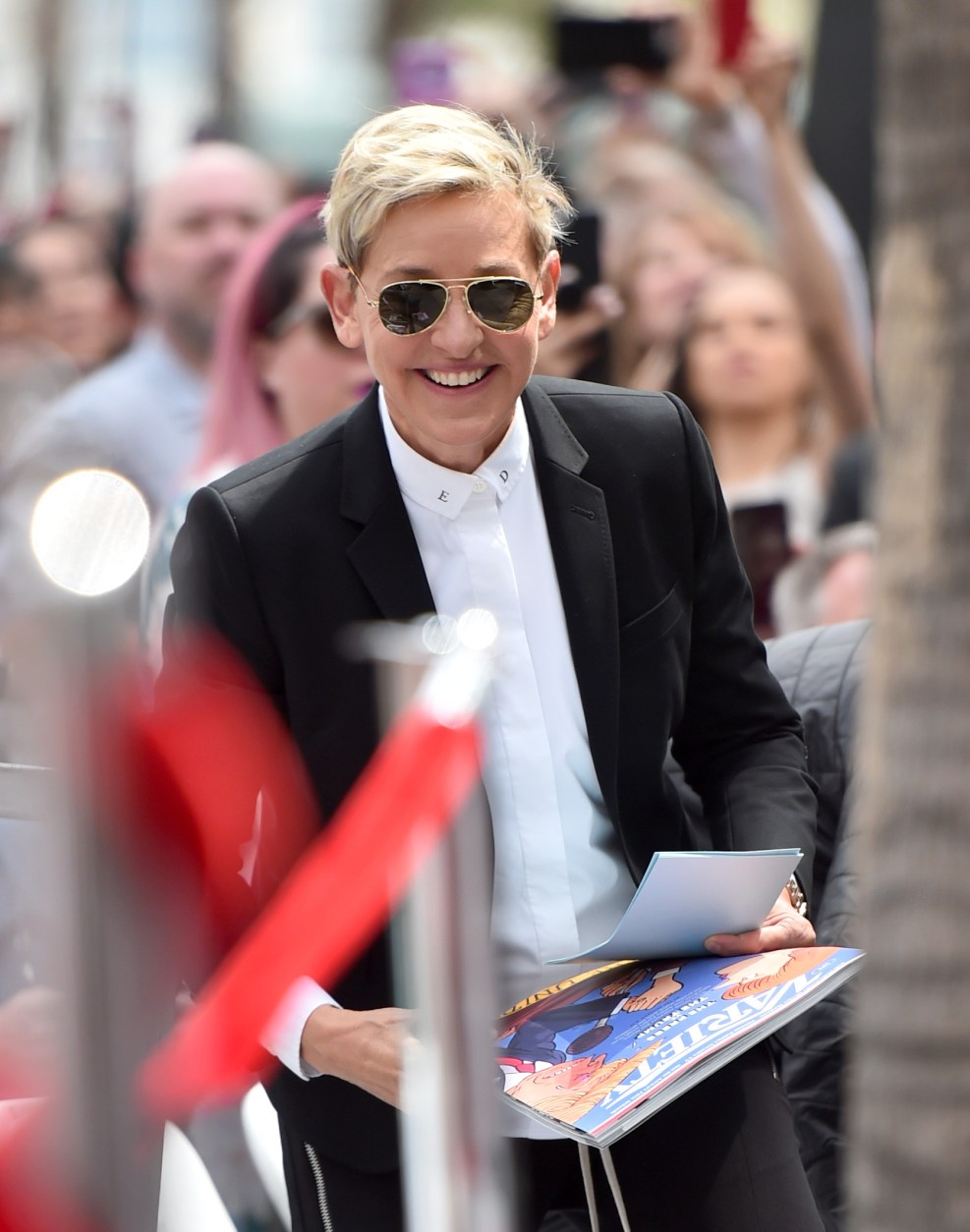 HOLLYWOOD, CA – APRIL 30: Ellen DeGeneres attends the ceremony honoring NSYNC with a star on the Hollywood Walk of Fame on April 30, 2018 in Hollywood, California. (Photo by Alberto E. Rodriguez/Getty Images)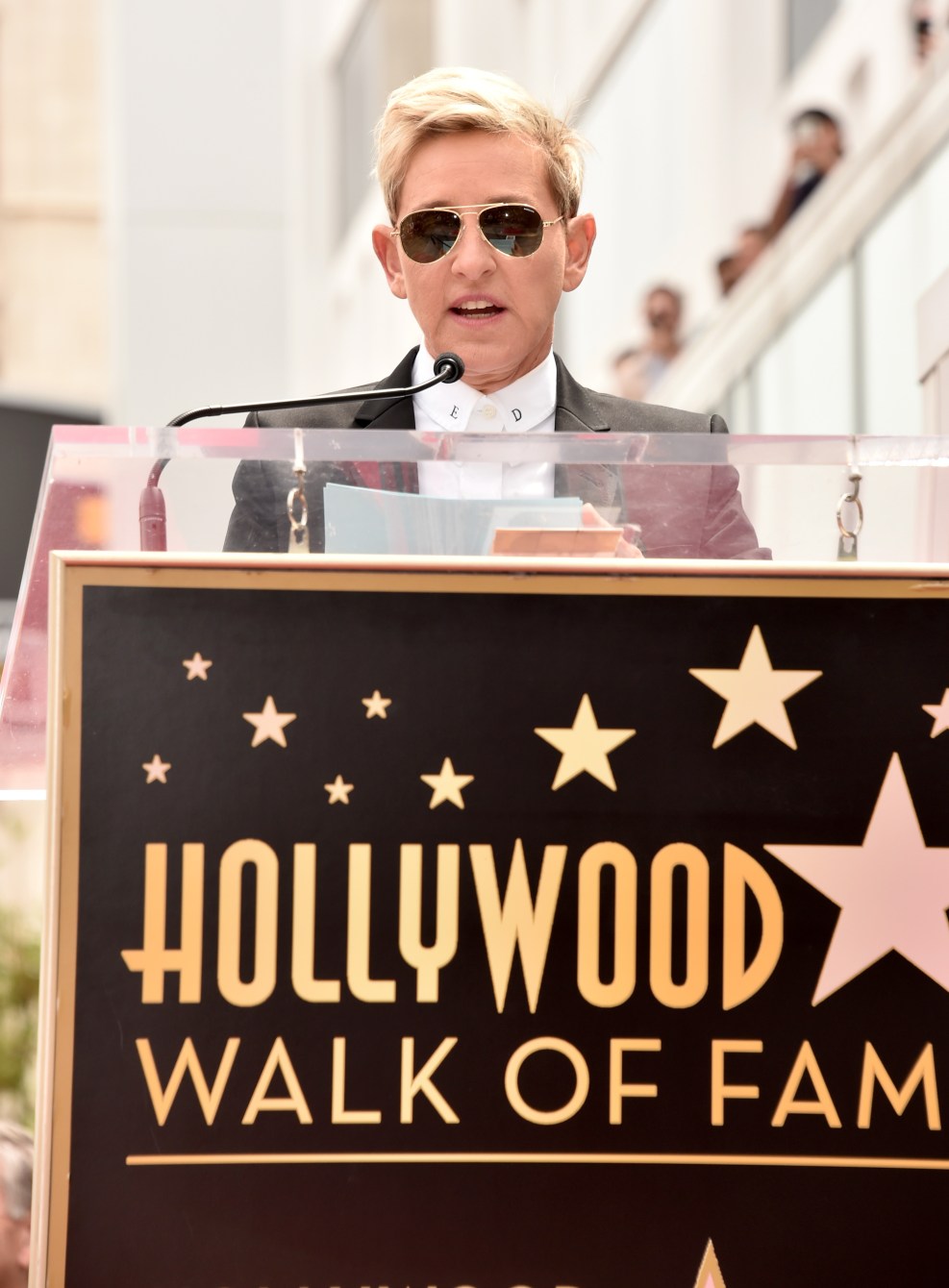 HOLLYWOOD, CA – APRIL 30: Ellen DeGeneres speaks at the ceremony honoring NSYNC with a star on the Hollywood Walk of Fame on April 30, 2018 in Hollywood, California. (Photo by Alberto E. Rodriguez/Getty Images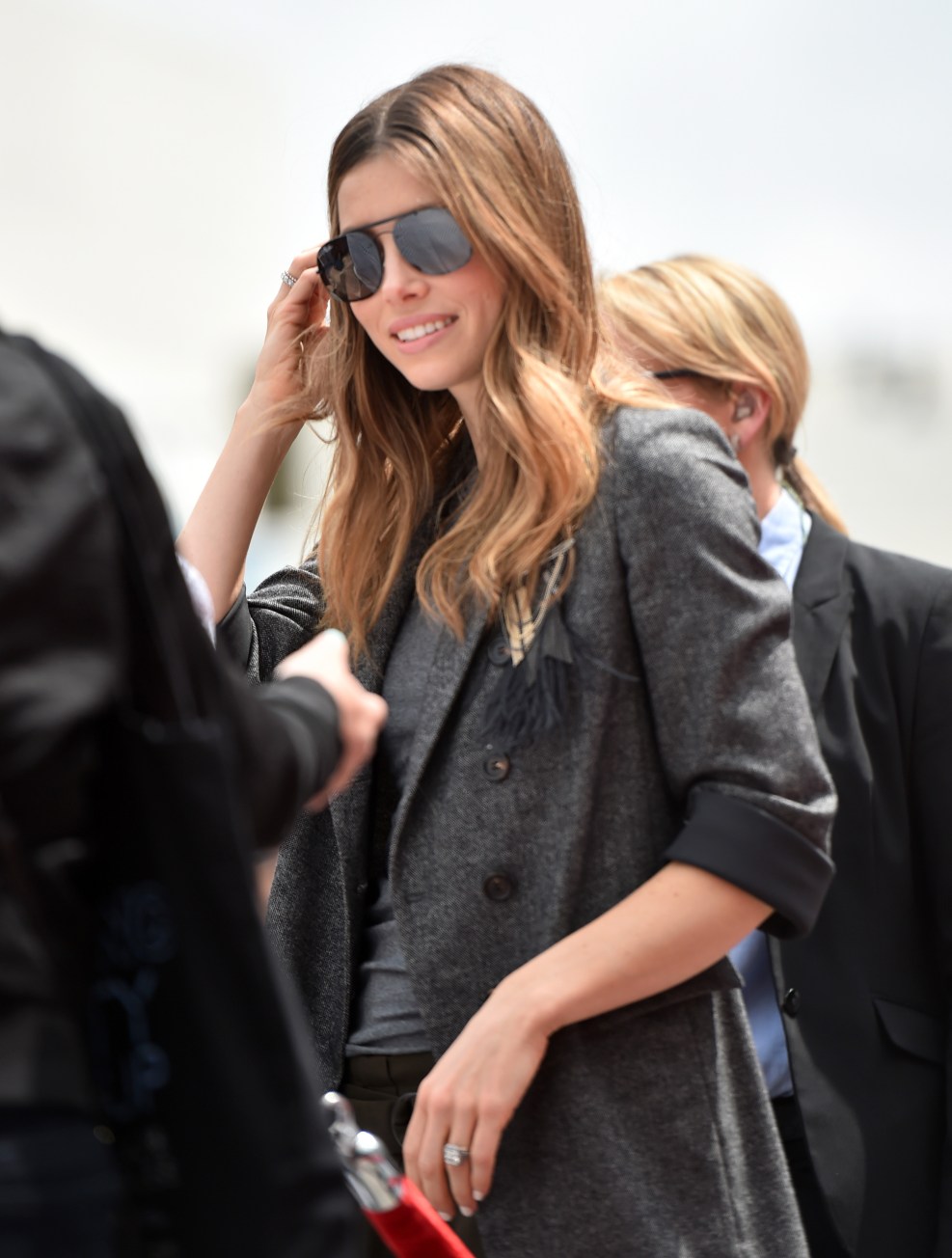 HOLLYWOOD, CA – APRIL 30: Jessica Biel attends the ceremony honoring NSYNC with a star on the Hollywood Walk of Fame on April 30, 2018 in Hollywood, California. (Photo by Alberto E. Rodriguez/Getty Images)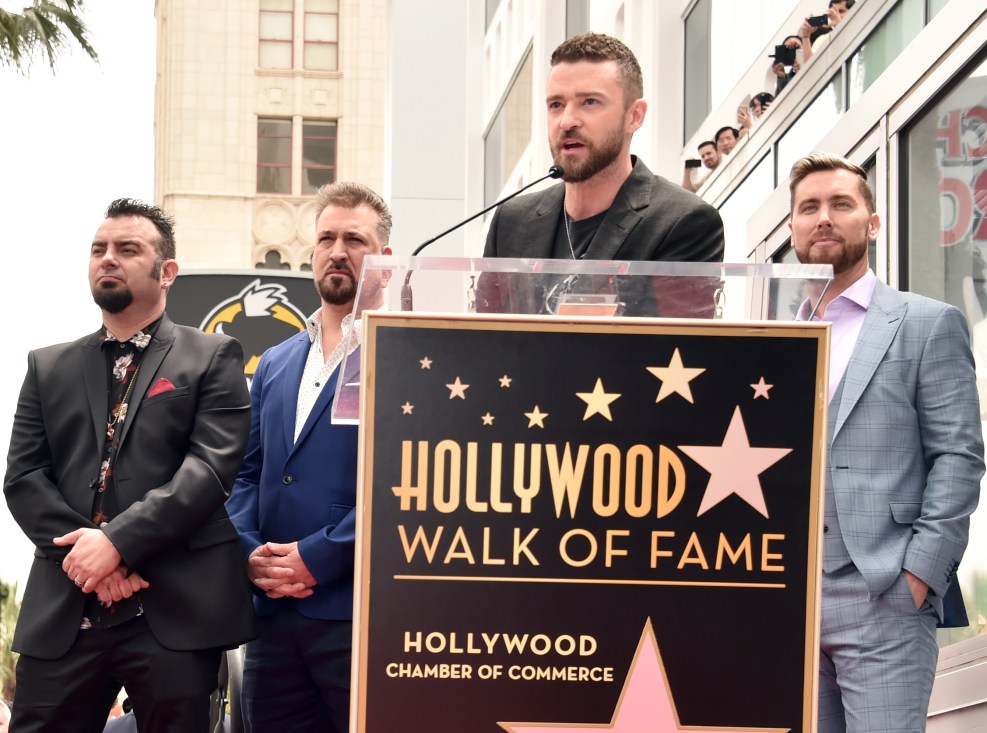 HOLLYWOOD, CA – APRIL 30: Justin Timberlake speaks onstage during the ceremony honoring NSYNC with a star on the Hollywood Walk of Fame on April 30, 2018 in Hollywood, California. (Photo by Alberto E. Rodriguez/Getty Images)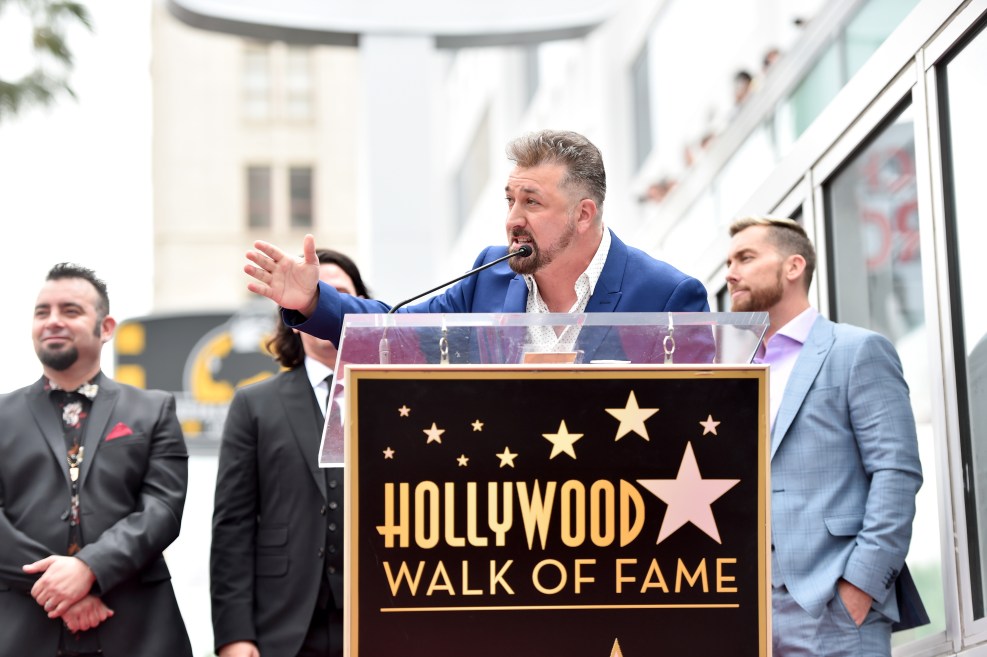 HOLLYWOOD, CA – APRIL 30: Joey Fatone speaks onstage during the ceremony honoring NSYNC with a star on the Hollywood Walk of Fame on April 30, 2018 in Hollywood, California. (Photo by Alberto E. Rodriguez/Getty Images)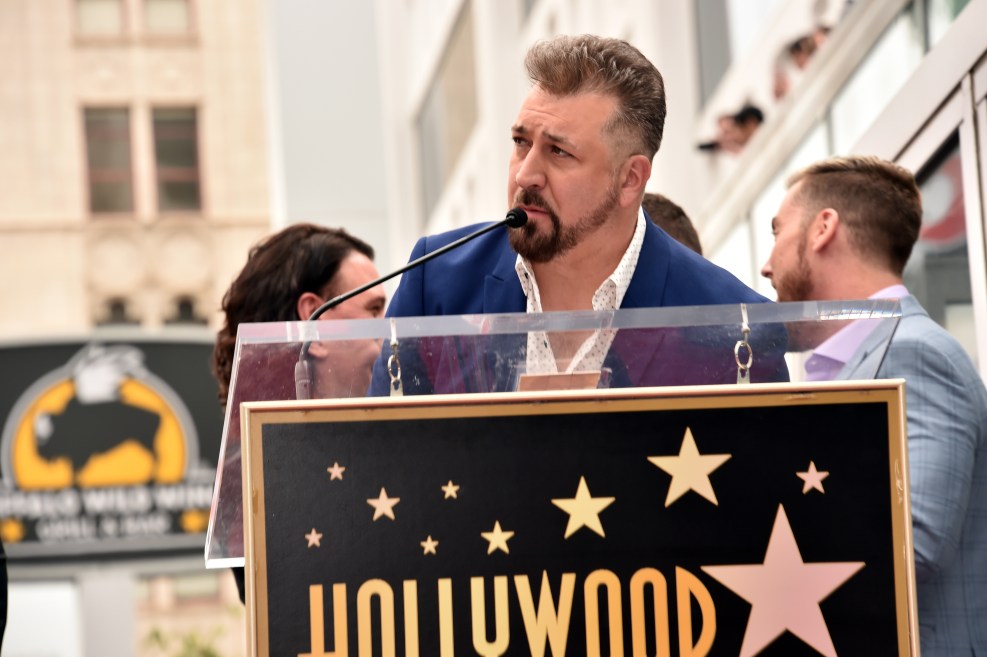 HOLLYWOOD, CA – APRIL 30: Justin Timberlake speaks onstage during the ceremony honoring NSYNC with a star on the Hollywood Walk of Fame on April 30, 2018 in Hollywood, California. (Photo by Alberto E. Rodriguez/Getty Images)
HOLLYWOOD, CA – APRIL 30: Lance Bass speaks onstage during the ceremony honoring NSYNC with a star on the Hollywood Walk of Fame on April 30, 2018 in Hollywood, California. (Photo by Alberto E. Rodriguez/Getty Images)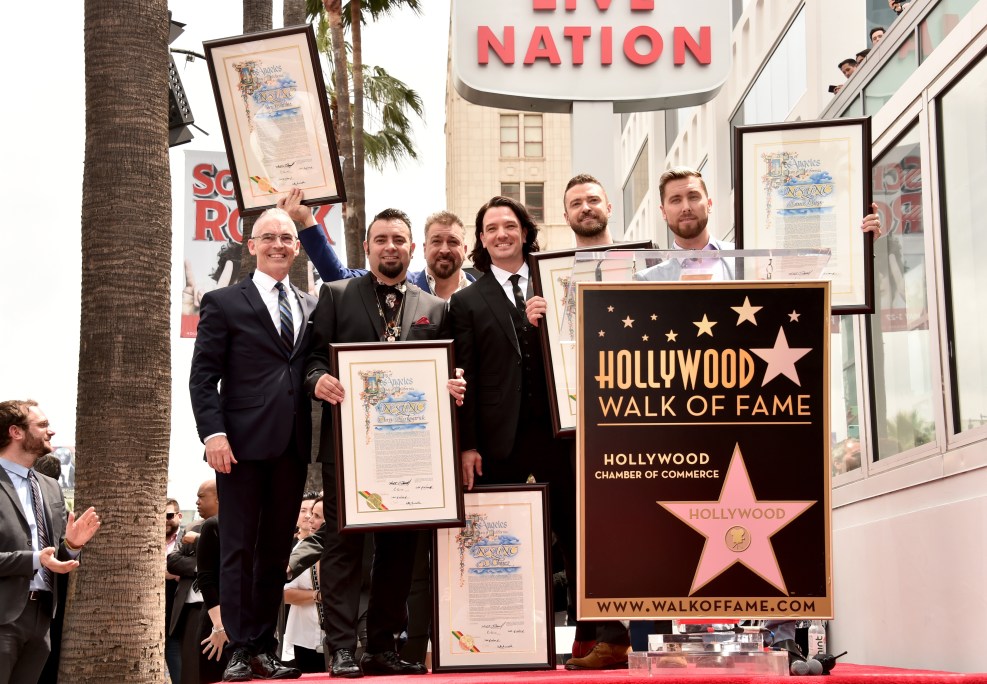 HOLLYWOOD, CA – APRIL 30: NSYNC is honored with a star on the Hollywood Walk of Fame on April 30, 2018 in Hollywood, California. (Photo by Alberto E. Rodriguez/Getty Images)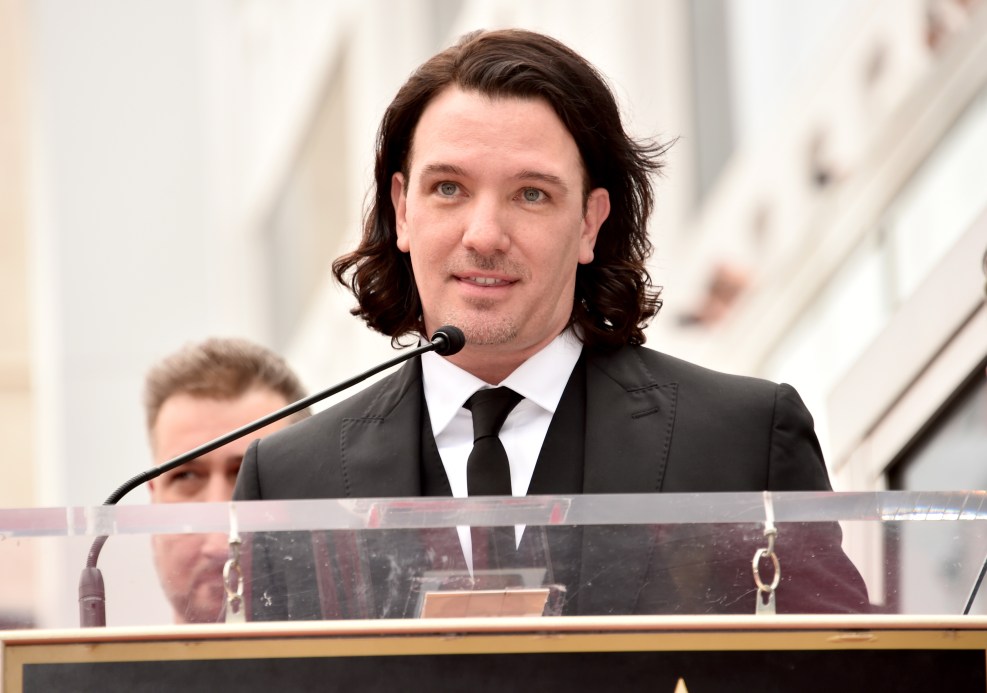 HOLLYWOOD, CA – APRIL 30: JC Chasez speaks onstage during the ceremony honoring NSYNC with a star on the Hollywood Walk of Fame on April 30, 2018 in Hollywood, California. (Photo by Alberto E. Rodriguez/Getty Images)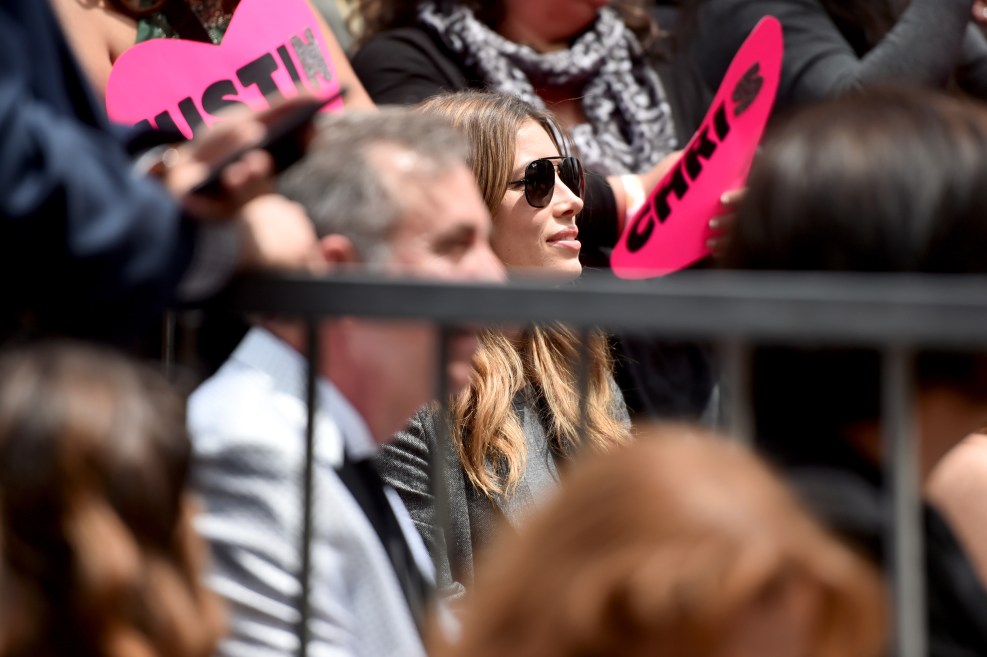 HOLLYWOOD, CA – APRIL 30: Jessica Biel attends the ceremony honoring NSYNC with a star on the Hollywood Walk of Fame on April 30, 2018 in Hollywood, California. (Photo by Alberto E. Rodriguez/Getty Images)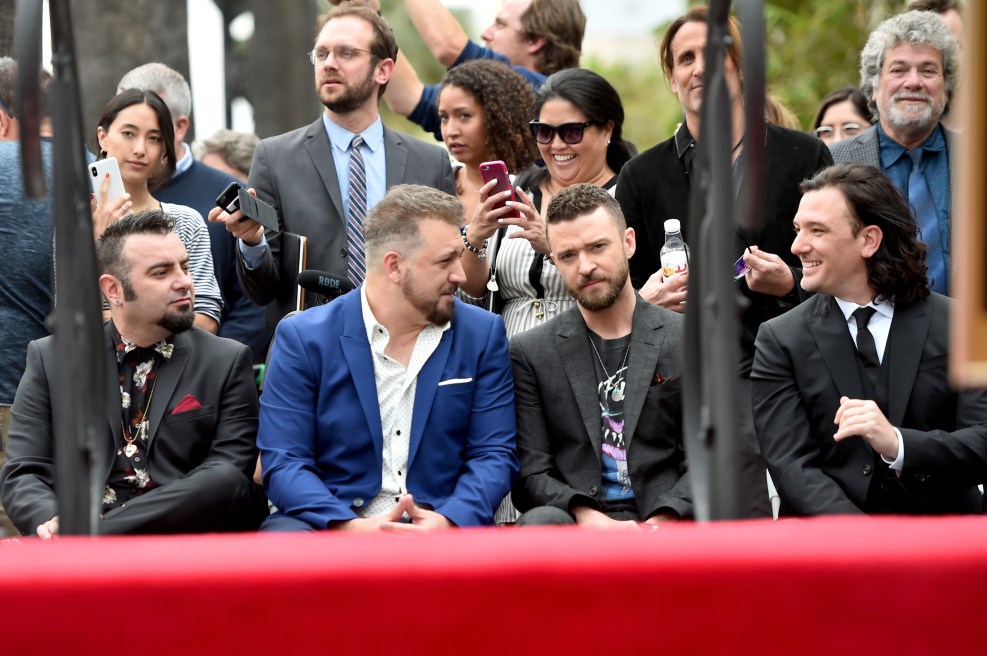 HOLLYWOOD, CA – APRIL 30: Chris Kirkpatrick, Joey Fatone, Justin Timberlake and JC Chasez of NSYNC are honored with a star on the Hollywood Walk of Fame on April 30, 2018 in Hollywood, California. (Photo by Alberto E. Rodriguez/Getty Images)