On Friday May 4, 2018, Desert Hot Springs Police Patrol Officers conducted follow-up investigation into a robbery and kidnapping which occurred on Thursday May 3, 2018 in the 66800 block of Ironwood Drive. During the follow-up investigation, an outstanding suspect being sought by police was spotted jumping a wall of a residence in the same area on Ironwood Drive.
Officers attempted to contact the suspect and he fled on foot, jumping additional walls. Officers pursued and located Johnny Artis (32) of Desert Hot Springs in the 13600 block of Mark Drive where he was taken into custody without incident.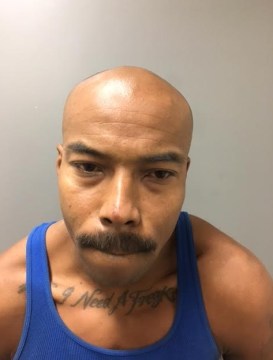 Artis was processed at the Desert Hot Springs Police Department before later being booked into the Riverside County County Jail in Banning onthe following charges:
Penal Code 215 – Carjacking
Penal Code 207 – Kidnapping
Penal Code 182 – Conspiracy to Commit Robbery/Kidnapping
Penal Code 245 (a)(2) – Assault w/Deadly Weapon – Firearm
Penal Code 29800(a)(1) – Felon in Possession of Firearm
Penal Code 3455 – Violation of Post-release Community Supervision (PRCS)
---
On Thursday May 3, 2018 at approximately 5:00 am, Desert Hot Springs Police Officers responded to the 66800 block of Ironwood Drive for a report of a carjacking robbery. Officers contacted the victim who was not injured, but told officers he was robbed at gunpoint by several suspects.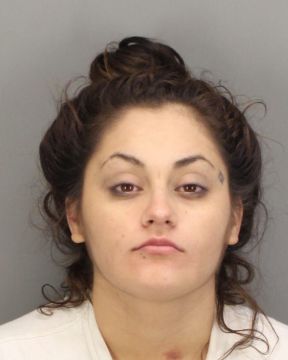 The suspects were armed with firearms and took the victim's vehicle and other valuables. Officers determined several people of interest were inside a residence nearby. Officers contacted the residence and several occupants attempted to flee on foot but were detained without incident for further investigation.
As a result of information gathered, DHSPD Detectives and Patrol Officers, assisted by the Post-release Accountability Team (PACT) and Coachella Valley Violent Crime Gang Task Force (CVVCGTF) executed search warrants and probation compliance searches at multiple locations. Several people were taken into custody and several firearms were recovered.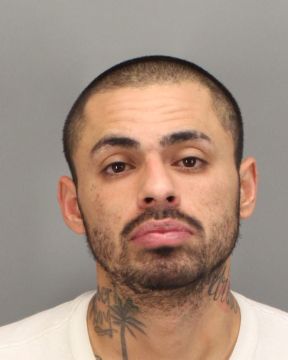 As a result of the investigation the following subjects were arrested and booked into the Riverside County Jail in Banning for various offenses.