On July 17, 1955, Southern California unveiled the Happiest Place on Earth with the opening of Disneyland Park in Anaheim.
The iconic theme park at 1313 Disneyland Drive, a sprawling area covered with orange groves, was a dream come true and a design come to life for Walt Disney. Construction began in 1954 and the magical place where parents and children could have fun together opened its gates a year later. The moment was captured in a famous photo that shows eager children dashing through Sleeping Beauty's Castle.
The opening ceremonies included celebrities like Frank Sinatra, Ronald Reagan and Art Linkletter, and the immortal words of Walt Disney, "To all who come to this happy place, welcome…" Scroll down for photos from the earliest days of the Happiest Place on Earth.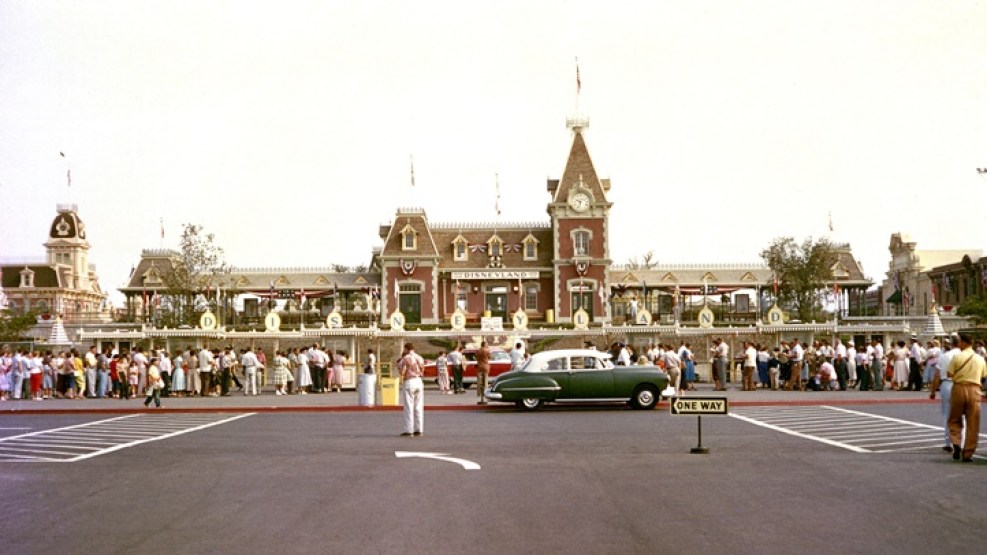 Opening Day at Disneyland in 1955? It was warm, very warm, on that fabled July 17th. And busy, too: Just about everyone wanted a look at Walt Disney's famous dream.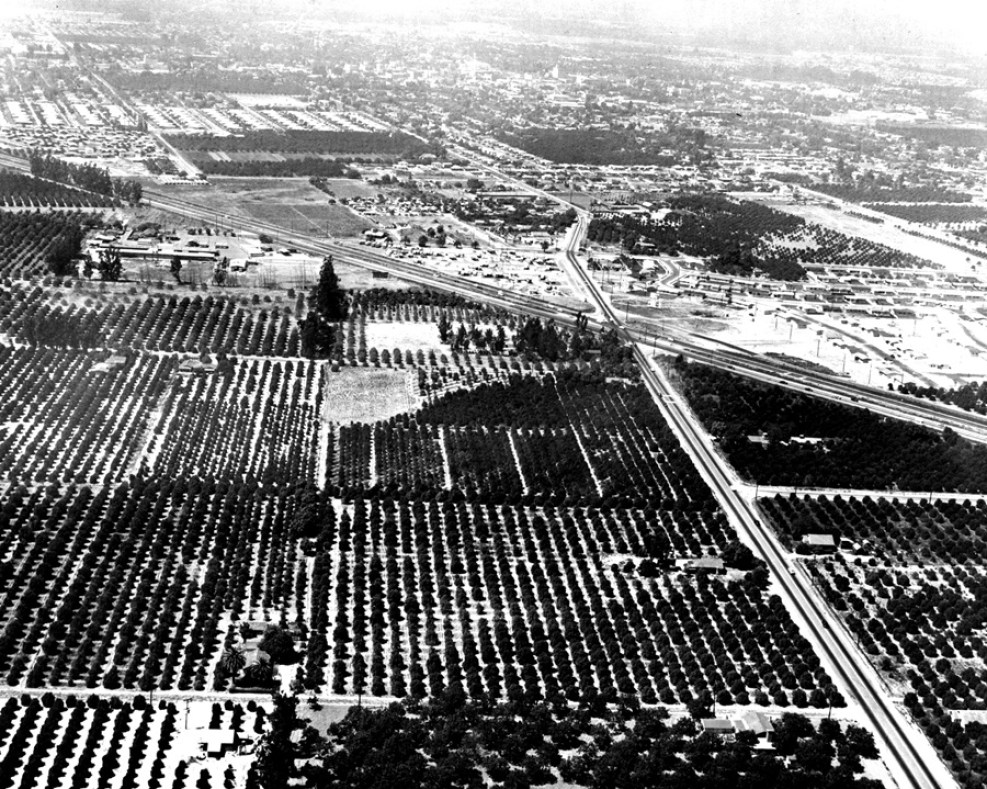 Originally covered with orange groves and made up of parcels of land owned by 17 different people, Walt Disney purchased 160 acres in Anaheim to build his dream of a place where parents and children could have fun together. Construction would begin in 1954.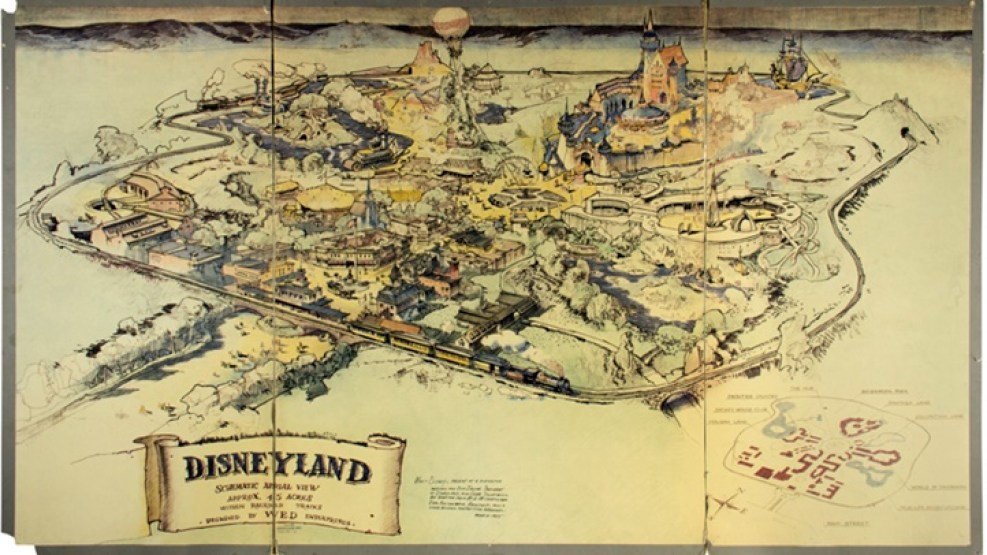 Of course, before Disneyland debuted in Anaheim on July 17, 1955, it was a map that was created to attract investors to the idea. The hand-drawn map created by Walt Disney and Herb Ryman over a weekend in 1953 just sold at a Van Eaton Galleries auction in late June 2017 for over $700,000.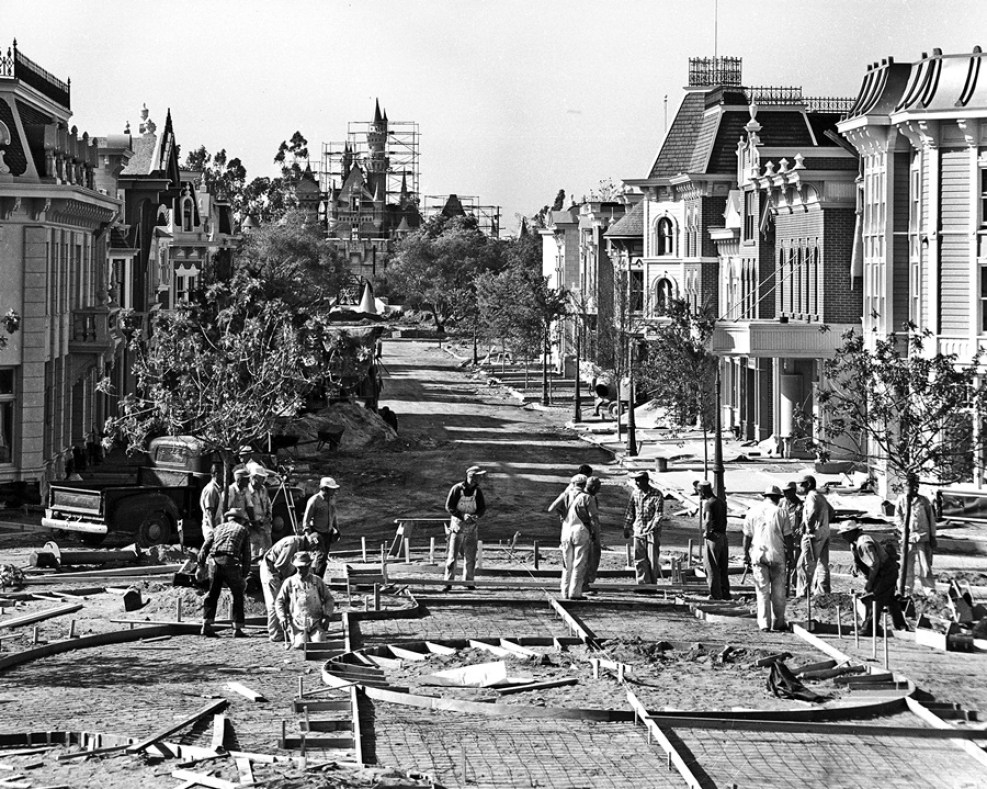 Not long after the dream existed only in the form of a map? It became a bustling real-life construction site. Workers, in this photo, prepare to pour cement where the northern edge of Town Square meets Main Street USA.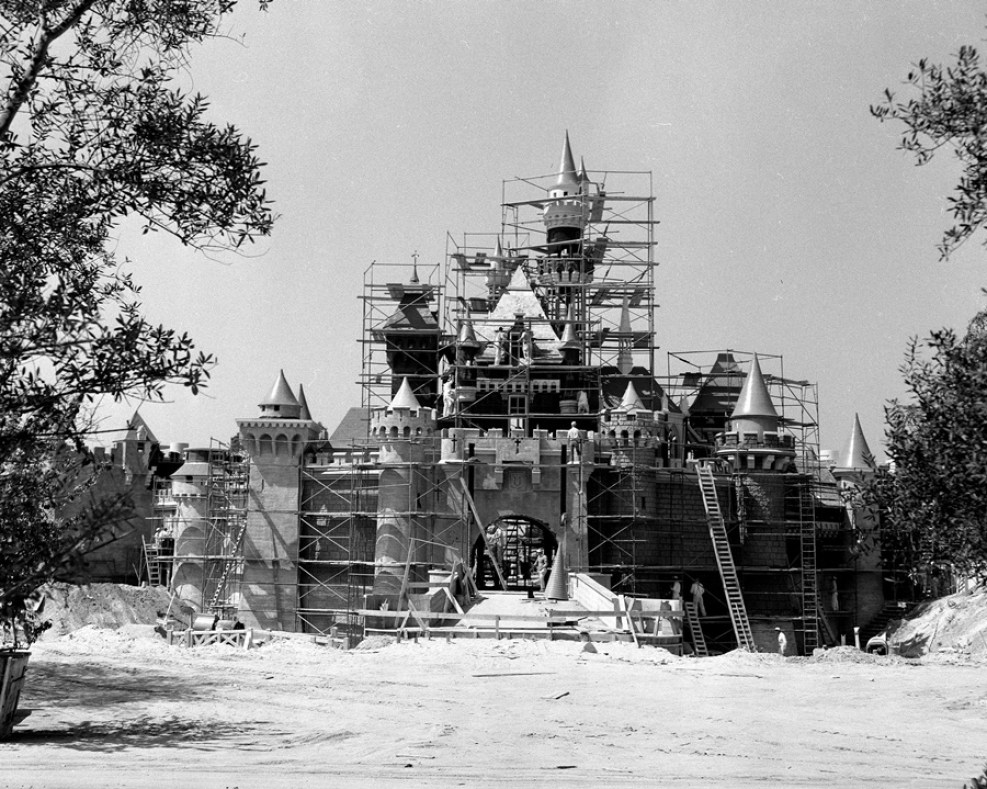 Two months before she "awoke" to opening day visitors, Sleeping Beauty's Castle was getting a few final touches from construction workers. Walt Disney wanted this castle to be a friendly and welcoming presence in his park so it was built on a smaller scale than its European counterparts.