In an email, a customer from a Walmart Supercenter in Indio expressed her concern about the hot conditions inside the store. The A.C. is not fully working at this Walmart located near Monroe Street and Avenue 42 making it hard for workers to do their job.
Magnolia Toscano shopped at this Walmart and did notice the temperature change.
"It was hot and stuffy," she said. "Walking through that I'm like, I can't work here."
In the meantime, there are several fans throughout the store, some on the floor and others at the registers, to keep the place somewhat cool.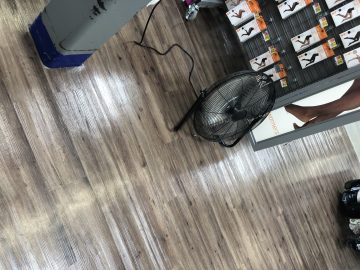 Another customer, Kathy Pratt, said she did not notice the heat at first.
"While I was shopping the weather, the air conditioner seemed fine, but when I got into the checkout line I noticed it was quite warm," she said.
In a phone interview, Walmart representatives confirmed that the lack of A.C. was due to the ongoing repairs caused by a fire that sparked up a couple months ago.
On May 30th, there were reports of huge clouds of smoke coming from the store's roof. According to the Riverside County Fire Department, an issue with electrical and solar panels caused the fire. This incident left the store with about $1 million in damages.
Customers walking around the store were even fanning themselves with magazines and cards because of the heat.
"The safety and security of our customers and associates is a top priority," Walmart representatives said in a statement. "After a recent fire at the store, we are working to restore some of our mechanical and electrical systems to full functionality."
Walmart representatives also said they will have more electricians coming in tomorrow to speed up the repairs.