An 18-year-old woman died and her sister was wounded after they were stabbed at the MacArthur BART station in Oakland Sunday night in what's being labeled as a random attack, according to the transportation agency.
Nia Wilson and her sister were on the platform when they were attacked, according to BART. Nia Wilson was pronounced dead at the scene. Her sister was taken to the hospital.
"It was, in my close to 30 years of police experience, probably one of the most vicious attacks that I've seen," BART Police Chief Carlos Rojas said.
The suspected attacker has been identified as 27-year-old John Lee Cowell, according to BART. He is described as a white man, 5 feet 8 inches tall and about 190 pounds. He has short, dark hair, a mustache, and a closely cropped beard. Anyone who sees him is encouraged to call 911 immediately.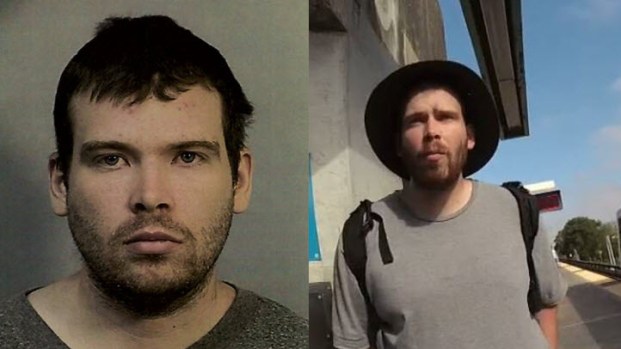 Based on an initial investigation, it appears at though the Wilson sisters and the alleged attacker jumped on a train in Concord and later hopped off in Oakland, according to BART.
The suspect then approached the women at 9:36 p.m. and "attacked them very quickly," leaving Nia Wilson with a neck wound, according to Rojas.
Two officers at the station rushed to the aid of the women, but Nia Wilson died as a result of her injuries, according to Rojas.
A father of one of the victims spoke out after the attack, calling it "a parent's worst nightmare."
"I never imagined myself going through nothing like this," the father said. "That's my baby girl laying up there. I want justice for my daughter."
The suspect fled the scene through the BART station's parking lot and removed his clothing in the station's parking structure.
Authorities believe that they have recovered the knife that was used in the attack, according to Rojas. It was found in a nearby construction site.
Ebony Monroe, a cousin of the victims, said she was among several relatives who went to the train station Sunday night after hearing about the attack. She said the Wilson sisters were returning home in Oakland after celebrating Nia Wilson's late boyfriend's birthday. He drowned in a lake two years ago, Monroe said.
The MacArthur station was closed from 9:45 p.m. Sunday until the end of service, according to BART. It reopened at 4 a.m. Monday.
An active investigation into the stabbing attack is ongoing.
The Associated Press contributed to this report.