Jazz in the Pines is an Idyllwild staple and staff at Idyllwild Arts Academy was almost certain the flames from the Cranston Fire would damage the campus where the music festival takes place; luckily it was just a close call.
John Newman is the Chief Operating Officer at Idyllwild Arts Foundation where Jazz in the Pines has taken place for 25 years.
Newman said they had to leave the campus behind when the fire broke on Wednesday, he said, "We were displaced for about a week but most of the campus looked very much the way it did when we left on Wednesday."
He said the campus where Jazz in the Pines takes place is much more than a festival venue, it is also a summer camp and a private high school focused on the arts that enroll over 2,000 students during the academic year.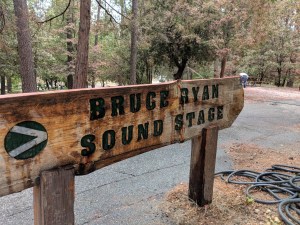 Newman said, "We have about 275 campers who were enrolled in the summer program along with their faculty and staff and counselors all whom we had to get out in about an hour."
Almost a week later the campus still smells like a campfire, a firefighter with Cal Fire said the flames came as close as 200 feet to a camp structure.
Traces of the fire-fighting efforts can be seen all over the campus; buildings, rocks, and benches are all covered with pink fire retardant that air tankers dropped.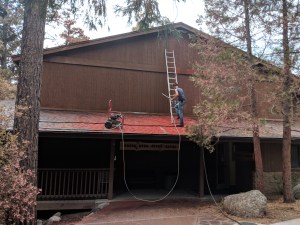 Meanwhile, in the town center, people are trying to get back to everyday life, including the staff at the Idyllwild Inn that opened for business as soon as residents were allowed back into town.
The hotel's manager, Joyce McDougall said, "The restaurants are open, the shops are open, and everybody is open and ready for business."
And the town being open for business is something positive as the town relies heavily on tourism.
Newman said, "Even a fire nowhere near this magnitude could have a devastating effect on local residents and on the economy."
Newman said the Cranston Fire did not add more work onto their planning for Jazz in the Pines, and he said they will be ready visitors on August 10.