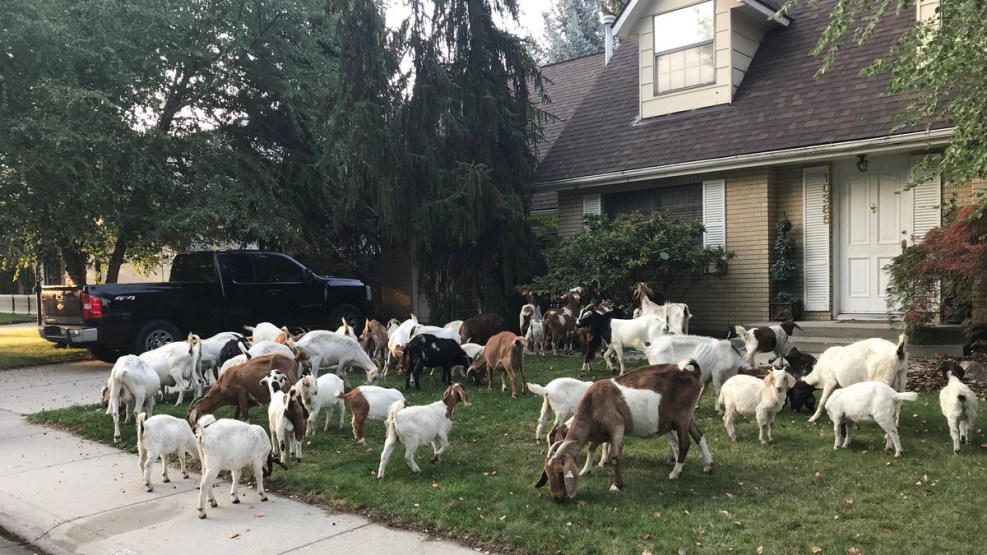 Reporter Joe Parris tweeted these photos Friday morning of what he said was about 100 goats running rampant in Boise, Idaho. Parris said the goats were " going house to house eating everything in sight."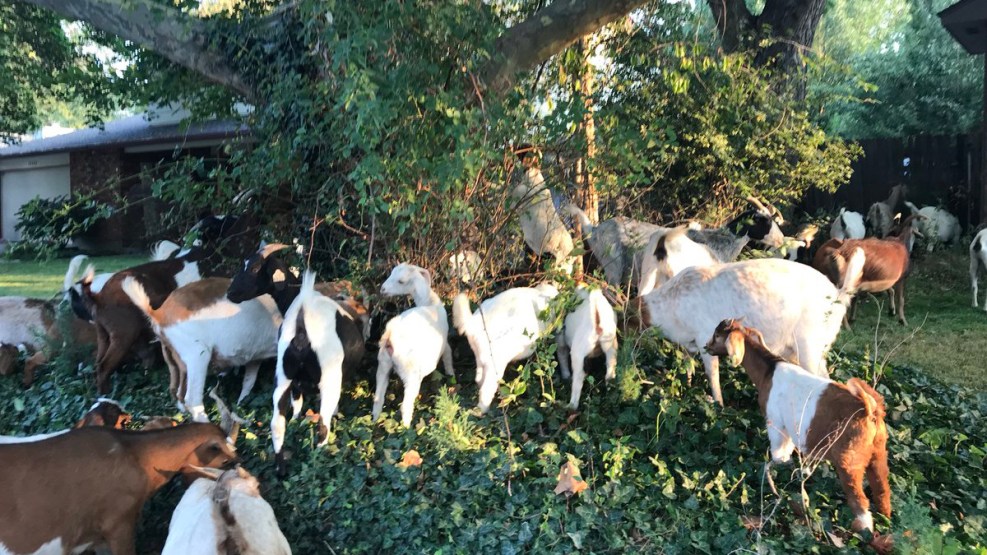 Goats of all shapes, sizes and colors were seen on the tour of the neighborhood. In some photos, residents were seen looking confused as the goats mobbed their front yards.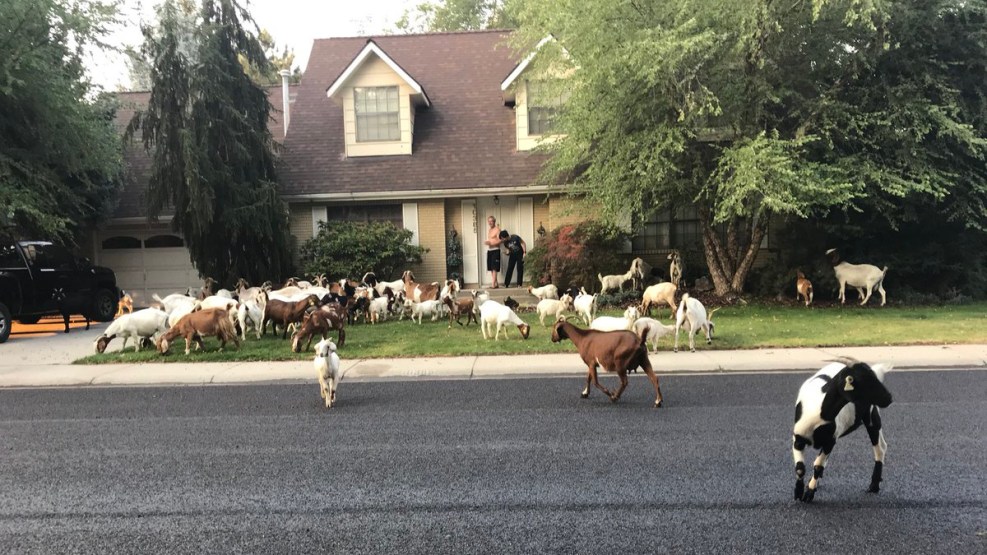 At about 8:30 a.m., a large truck from the company We Rent Goats arrived and rounded up the goats. KTVB reported that the goats had been grazing nearby when they somehow escaped and set off on a snacking tour of the neighborhood.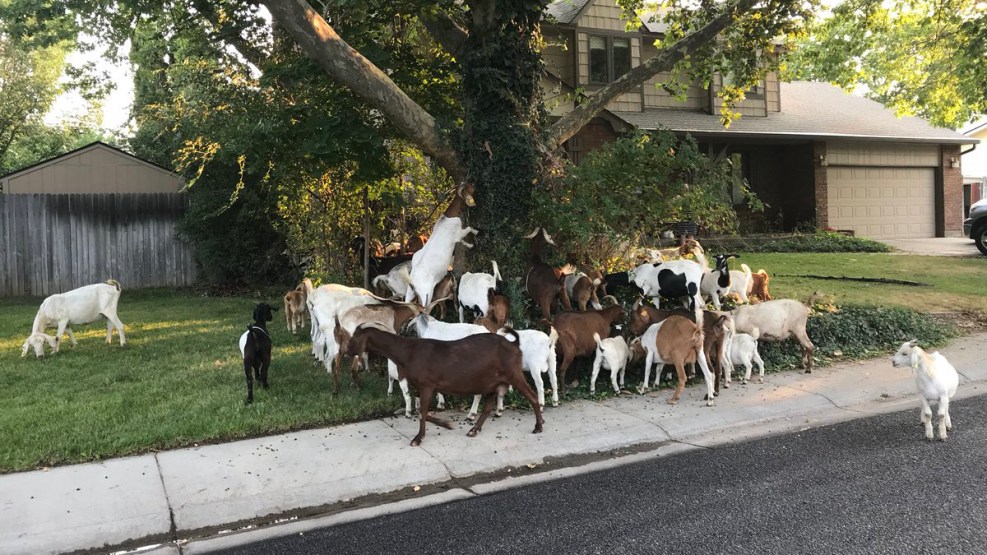 Posted on Twitter with the #breaking, Parris added that nobody had a clue where the goats came from. The goats managed to be collected into the truck and taken away, thus concluding an exciting Friday morning.
Photos courtesy of Joe Parris.