Doorbell cameras are capturing some disturbing sights across the country, which officers said could be linked to human trafficking.
The video below shows a woman ringing the doorbell of a Houston home early in the morning. She's barefoot, looks confused and appears to be wearing restraints.
Police confirmed she was a victim of domestic assault. Her boyfriend had a self-inflicted gunshot wound when police arrived but it's still unconfirmed whether the woman was being trafficked or not.
This video shows a Toronto woman ringing a home's doorbell. A man drives up and drags her away by the hair.
"Her telling him that she feels like she's gonna die, somebody who loves you and cares about you, that would be a statement that you'd react to much differently than in an abusive manner or even threatening violence against someone," Kristen Dolan, Women United Coordinator, said.
Human trafficking is defined as "compelling or coercing a person to provide labor or sex acts. The coercion can be subtle or overt, physical or psychological, and may involve violence, threats, lies or debt bondage."
California has the highest number of human trafficking cases reported, according to Polaris. The state had 1,305 human trafficking cases reported in 2017, with the majority being sex trafficking.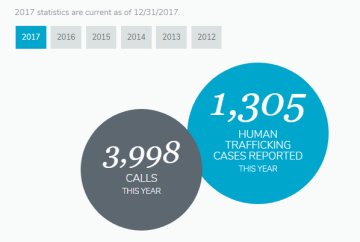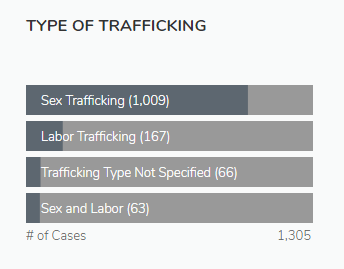 "The most common I've seen is sex trafficking of females minors," Dolan said.
The average age 12 years old. While the crime is present in the valley, it doesn't always look like the videos. Traffickers systematically manipulate their victims, Dolan said.
"You're going to want to look for changes in behavior, changes in clothing and it doesn't mean that the clothing becomes skimpier, sometimes it means that the clothing becomes more covered," she said.
Dolan urges everyone to be mindful of possible trafficked victims.
"You really want to make sure that you're paying attention to that stuff and talking to kids that are younger which I know is uncomfortable for some people," she said. "Educating them and getting them the tools to recognize healthy relationships and when somebody is being manipulative is important."
If you or someone else you know is a victim of human trafficking, call the National Human Trafficking Hotline at 1-888-373-7888.