A Sacramento County Sheriff's Department deputy was shot and killed Monday after responding to a call in Rancho Cordova.
The suspect in the shooting has been identified as Anton Lemon Moore, the Sheriff's Department said.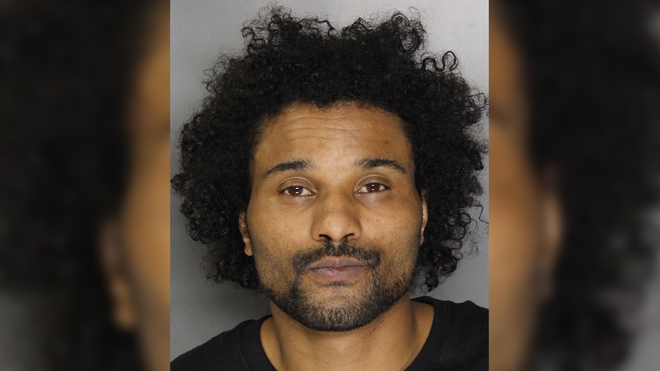 "For the second time in a little over a year and the third time since I've been sheriff, I have the unfortunate duty to inform you all that we've had yet another officer killed in the line of duty in Sacramento County," Sheriff Scott Jones said at a press conference early Monday evening.
Deputy Mark Stasyuk, 27, had been with the department for four and a half years, according to Jones. He leaves behind a wife, mother, father and sister, the Sheriff's Department said.
Stasyuk and another deputy responded to a call for service around 1:44 p.m. from employees at the Pep Boys auto shop near Folsom Boulevard and McGregor Drive, according to Sheriff's Department spokesman Shaun Hampton.
When they arrived, Moore shot at the deputies, the Sheriff's Department. The deputies did not know Moore was armed when they arrived, Jones said.
Stasyuk was shot in the upper body, Jones said. The second deputy — 28-year-old Julie Robertson — was shot in the arm. She is expected to make a full recovery, Jones said.
The shooting spanned two locations, starting at Pep Boys and then spilling over to a nearby parking lot west of the store.
A bystander and Moore were also struck by gunfire.
The bystander is expected to survive. Moore was alert and talking with officers when he was taken to the hospital, Jones said.
"So we know (the suspect) is not a stranger to law enforcement. We know that," Hampton said.
Roads around the shooting scenes were closed for several hours for the investigation. As of Tuesday morning, only the No. 2 lane of westbound Folsom Boulevard is closed between McGregor Drive and Cordova Lane.
Who Was Deputy Mark Stasyuk?
Stasyuk was a patrol officer contracted out to Rancho Cordova. He had been on the force for four and a half years, the Sheriff's Department said.
According to the Sheriff's Department, Stasyuk got married in March. He leaves behind a wife, mother, father and sister, the Sheriff's Department said.
A family member told KCRA that Stasyuk was "madly in love with (his wife.) They just got married in March. He loved fishing, (so much!) spending time outdoors, and had big dreams for his new future. He taught (his wife) how to scuba dive, they did that on their honeymoon in Mexico. He loved being a deputy, talked about it all the time. He was a man full of integrity."
In a video Stasyuk recorded in 2016 with his alma mater, Sacramento State University, Stasyuk talks about going to the academy and working full-time while earning his degree in criminal justice.
No other details have been released.