Starbucks unveiled 2018's holiday cups Thursday, which are coming to stores Nov. 2 — also known as the unofficial start of the holiday season. To start the month off with some holiday cheer — and get more people on board with their sustainability initiatives — Starbucks is giving out free reusable cups.
Here are the rules: You can visit Starbucks anytime Friday, Nov. 2, but you have to buy a holiday beverage to get the free cup. There are six holiday drinks back in stores starting Friday, including the Peppermint Mocha, Toasted White Chocolate Mocha, Caramel Brulee Latte, Chestnut Praline Latte, Gingerbread Latte and Egg Nog Latte.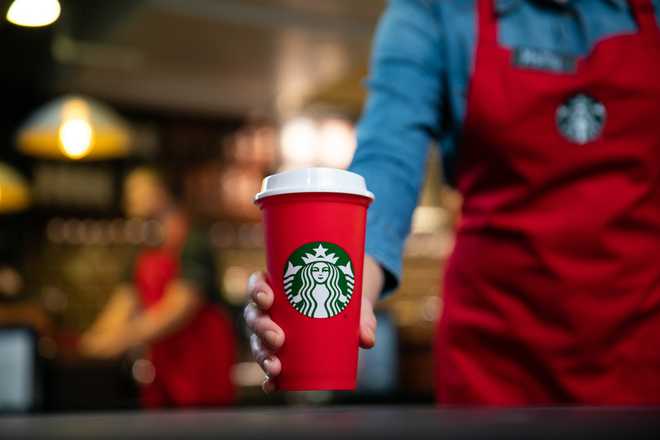 Then from Nov. 3 to Jan. 7, anytime you purchase a holiday beverage with your environmentally-friendly cup, you'll get 50 cents off your drink order. That doesn't sound like much, but if you're a regular coffee drinker, it could save you a few bucks a week, which adds up over two months.
Besides being reusable, the limited-edition cup is Starbucks' only all-red cup this year. The other four feature retro designs like houndstooth and stripes and are varying shades of red, green and white.