It was a day full of hits and misses at the open auditions for America's Got Talent at Morongo Resort, it was the first time auditions were held in the Coachella Valley.
A lot of people with different skills responded to the call even some with unique talents, comedians, accordion players, and singers were all in the mix of hopefuls trying to make it into the national talent show.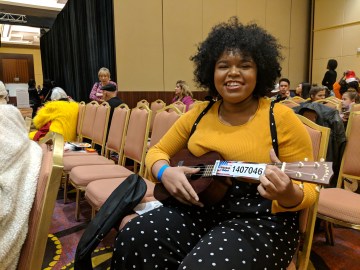 Crystal Davis-Wells traveled from Los Angeles for the auditions, she said she wants to share her singing with the nation, she said, "It's been yearning to get out and let the world hear it and feel it."
Many of the people auditioning were very talented but who exactly makes it to the show? Jason Raff is an executive producer for the show, he said he enjoys contestants who walk into the audition rooms like a star.
Raff said, "We want someone who is talented but someone who has a big personality something that one of the judges will spark to and enjoy their performance."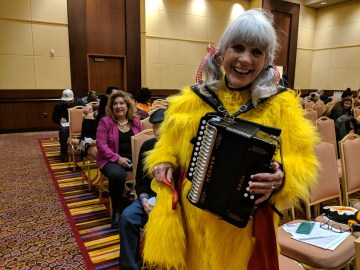 Maybe former teacher, Erica Jones, gets the attention of the judges. Jones will play her accordion wearing a full on yellow chicken costume.
Jones said, "I am retired and I bring joy to wherever I can, especially for myself."
She said she wears costumes that matches with the song she performs, on this day she performed the "Chicken Dance".
The auditions in Cabazon were mellow compared to auditions in other cities, and without the long lines, aspiring contestants have more room to shine.
Asia Washingston is a singer from Moreno Valley, she said it would be a dream to get chosen for the show.
Washington said, "It be wild, Oh My God, I don't know what I would do, i'll be acting brand new let me tell you."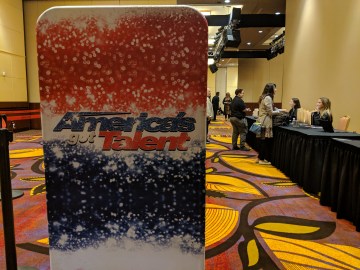 The producers for America's Got Talent said the auditions in Morongo were a first year trial, and may return next year. However, those missed out will still be able to audition for the show in Los Angeles on February.