He was a free-spirited teen, flying through life, with his skateboard wheels in the air.
That was Garon Hall.
"His positivity was contagious. It affected everybody around him," said Rose Rowlinson.
One night last April, everything crashed in Garon's life.
He was just 18, when he bolted, panicked and half-dressed, from a home in the suburbs of Columbus.
His world would never be the same.
"I was in shock. It blew my mind that somebody could take as sweet as he was, and as great as he was and do that to him," Rowlinson said. "This rape killed him."
Garon ran to a nearby convenience store where he worked and met the man he would accuse of rape. Dwight Orr Jr., 45, who once went to prison for involuntary manslaughter, was the man Garon said raped him at gunpoint.
That night, Garon went to Orr's house to play video games. They smoked marijuana together. At some point, Garon fell asleep. He told police he awoke with Orr standing over him, armed with a gun.
"This just broke him," his mother, Terri Olmedo said.
Garon told police a knock at the door ended the sexual assault, allowing him to run. He called his mother and frantically asking for help, telling her he had been raped.
"I could hear in his voice, he could barely even speak to me," she said.
At a local hospital, a rape kit was collected. And video from Orr's phone showed the encounter. Orr was later indicted on rape and kidnapping charges.
Garon, meanwhile, moved to West Virginia, to be with family and try and cope with what he said happened. The torment never seemed to subside.
By June, Garon had taken his own life.
"I'm sorry for doing this to you guys," he wrote in a note to his family. "I love all of you with all my heart.
"I'm sorry that I was not strong enough for this world. It's all just too much for me to handle. I don't want to go, but my head is destroying me….I just want this to stop. I feel like this is my only option."
Garon remained on life support for several days until he died. His organs were donated.
Three months after his death, prosecutors dropped all charges against Orr.
Franklin County Prosecutor Ronald O'Brien declined to answer questions about his office's decision. Instead, he released a statement saying that without Garon's testimony, he did not believe the state could prove guilt.
No gun was ever found, making it difficult to prove that the encounter was not consensual.
"…in any sexual assault case without the victim or other evidence, the state is unable to proceed so as to prove guilty beyond a reasonable doubt."
The news still stings Garon's friends and family.
"I just can't believe because he's not here a monster is going to walk free. It doesn't make sense to me," Olmedo said.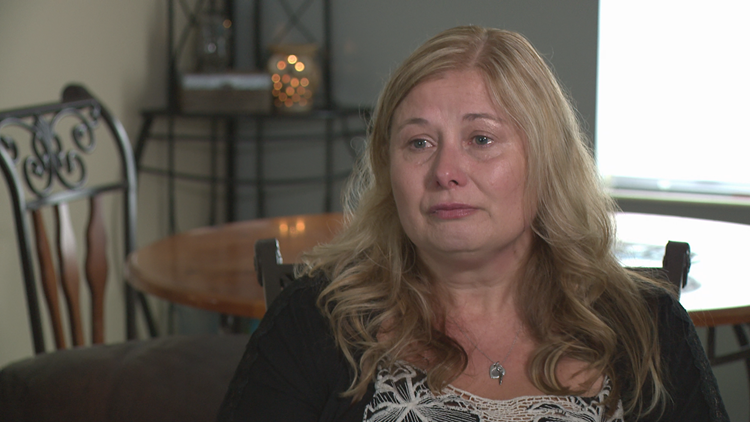 Chris Hall, Garon's brother, said prosecutors should have still taken the case to trial.
"If you look at it, who runs out of a man's house screaming, yelling running for his life saying that he was raped. Who does that?," he said.
Legal experts concede that winning a conviction without a victim's testimony is challenging. But there are exceptions that could have allowed some of Garon's statements – things he said immediately after escaping the house – to be used at trial.
"Some of those statements would be allowed to come in if he was under say the 'present sense impression', let's say he was still in the heat of the moment from what just occurred to him," said Kani Hightower, a University of Akron adjunct law professor.
Prosecutors say the case remains open and that charges could be brought later, if more evidence is found.
To his mother, the words ring hallow.
"Just because he's dead, he still has a voice," she said. "I fight this for Garon. He deserves justice."