The strong wind gusts forced Coachella Festival organizers to delay on-site camping until early Friday morning. Day zero of Coachella is now being spent in parking lots.
One camper says, "I was really hoping to have a beer or two by now but now we're just sitting here." That's because festival organizers decided the strong winds are too dangerous to set up camp sites.
"It's just not safe to have that many people in such a close proximity to have 10,000 pop-up tents," says Indio Police Sgt. Dan Marshall.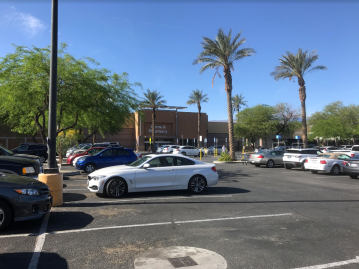 Camping delay notices were blasted out Wednesday afternoon, but some didn't get the memo. "We were already half way here, so we just kept going to see what would happen. We got two bags of ice and now I don't know what to do with them," says a festival camper.
One group was on their way from Dallas when they got the notice,
"We were like 10 hours in," they said.
Others decided to come early anyway, "we found out last night, but we decided to come anyway and check out the scene."
And those forced to wait, are frustrated, "now we're not getting that extra day that we're supposed to get to camp. Now were supposed to set up everything the day of everything is going on, but we also have to catch up on sleep! No, it's going to be terrible."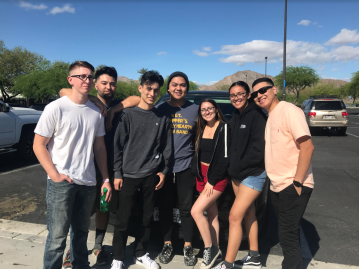 Now the parking lots are camps sites.
"Party at Walmart!," one group said.
But despite the frustration, campers remain positive. Another group says, "we wanted to get here early, but I think this is part of the Coachella experience. You can't control the wind, so it is what it is."
While another says, "we've been looking forward to this since the tickets went on sale last June."
The Indio Police Department says the camping grounds should be open 3am Friday morning when the winds die down.