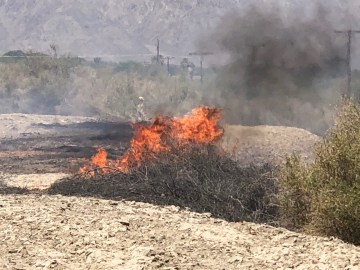 A slow-burning 3.2-acre brush fire broke out in Thermal Monday.
The fire was reported at 7:23 a.m. in a field near Highway 86 and Avenue 70, said Jody Hagemann of the Riverside County Fire Department.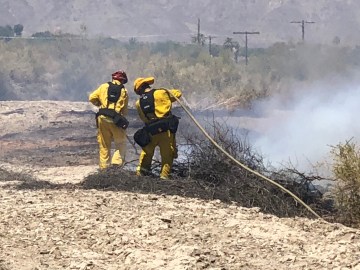 A water-dropping helicopter and 30 firefighters were working to extinguish the fire, which was burning at a slow rate in heavy tamarisk, she said.
By 11:10 a.m., firefighters had stopped the forward progress of the fire.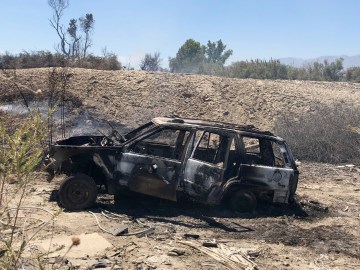 Officials say the fire began from a stolen burning vehicle and ruled the cause as arson.