One woman's house is being pieced back together after her two renters ran away with some of her belongings and personal information.
"Here's just my written list so far of a the little things that were taken," Patti Ruhl said as she pointed to a list of over 40 items.
Lamps, nick-knacks, irons, the list goes on and on.
"It's heartbreaking to think that you trusted somebody and they are thieves," Ruhl said.
She rented her house on Booking.com in June for three nights, Sunday through Wednesday.
"It was a last minute booking that I got," Ruhl said.
When the renters didn't respond to a maintenance person, Ruhl started feeling uneasy.
"I was a little suspicious so I had my neighbor go knock on the door, poke his head in and just see if there was something going on." she said. "Everything seemed okay."
The next day, a moving truck pulled up in the driveway. Ruhl's neighbor warned her because he knew she wasn't moving out.
"They left past the gate, I called the gate," she said. "I missed them by about two minutes."
Panicked, she immediately called the police.
"From there on, it's just been one emotional roller coaster after the next."
She came to her garage looking like this: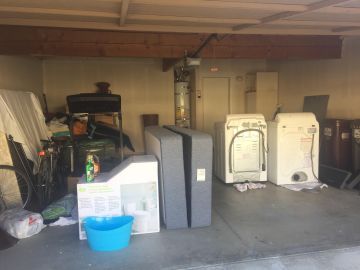 Packed up and seemingly ready for someone to move out. The renters also stole an old tax return that was locked in her closet.
"They beat in the door and they banged it and then they locked it so I couldn't get back in," she said.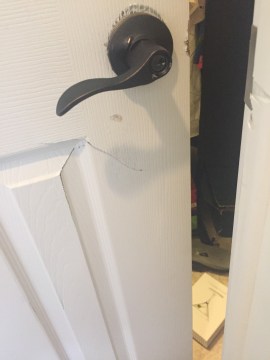 Ruhl said she knows everything is replaceable, but her entire identity on the tax return, not so much. She's using her situation as a precaution for other renters.
"Get close with your neighbors, be diligent, put up neighborhood watches, get video cameras on the outside of the home," she said.
Ruhl said she believes the thieves are involved in a ring that could be doing the same thing to other houses.
The La Quinta Police Department said they have not seen incidents of rental robberies in that area.
The investigation for Ruhl's case is ongoing.