Evan Sanders carefully pressed some buttons prompting a power grid to expand its solar panels and showcase some small fans designed to test wind powers. This top notch technology that students at College of the Desert (COD) have access to.
Sanders graduated from COD four months ago. He is 21 years old, and he is already working after completing a certificate in heating ventilation air conditioning and refrigeration. He described his job as "quite interesting."
"Not many people now about it," Sanders said. "The job will always be there, so if you know how to do it, you'll always be wanted, you'll always be needed."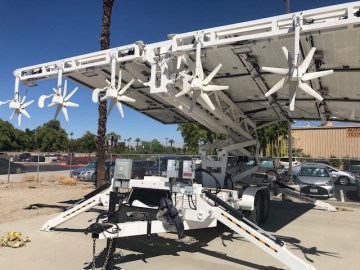 Governor Jerry Brown recently signed Senate Bill 100 into law. This is an ambitious goal Brown has set for California by aiming to be completely powered with renewable energy by 2045. This bill was introduced by California Senator Kevin de Leon.
In order to help students graduating from COD more competitive for the job market, instructors like Ramiro Galicia are working to have access to modern technology and creating hands on curriculum.
"With this bill that just passed, that's just going to be more fuel for us to help and do research to show that we need to change our policy," Galicia said.
Galicia said the introduction of SB100 is an important move to close the gap between supply and demand.
"It's going to provide an incentive to actually hire more students that are trained at College of the Desert," Galicia said.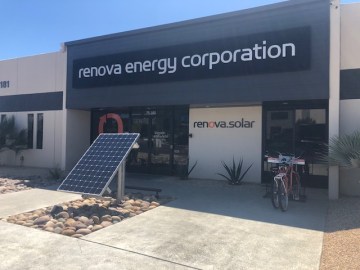 For those who are already in the business like Renova Energy, the move towards this more eco-friendly measure in California promises growth and expansion.
"At Renova we have over 160 employees now with the addition of moving towards more solar, we'll double in size over the next few years," Battaglia said.
Galicia said SB100 will also help colleges around the state who offer technical careers to expand their curriculum in order to satisfy the job demand. Renova Energy has employed students graduating from COD's solar energy program.
"SB100 is the beginning of one of the largest state funded jobs program that the United States has ever seen before," Battaglia said.
Sanders said he plans to pursue more certificates at College of the Desert to better prepare himself for the workforce.