An injured turtle is riding in style thanks to zoo keepers at The Maryland Zoo and some savvy engineering using Lego bricks. The wild eastern box turtle was found by a zoo employee in July with a fractured shell at a park in Baltimore.
After undergoing surgery, the turtle was outfitted with a wheelchair made of Lego bricks and was on the move, according to Garrett Fraess, veterinary extern at the zoo.
"He never even hesitated," said Fraess. "He took off and has been doing great. Turtles are really good at healing as long as the shell remains stable."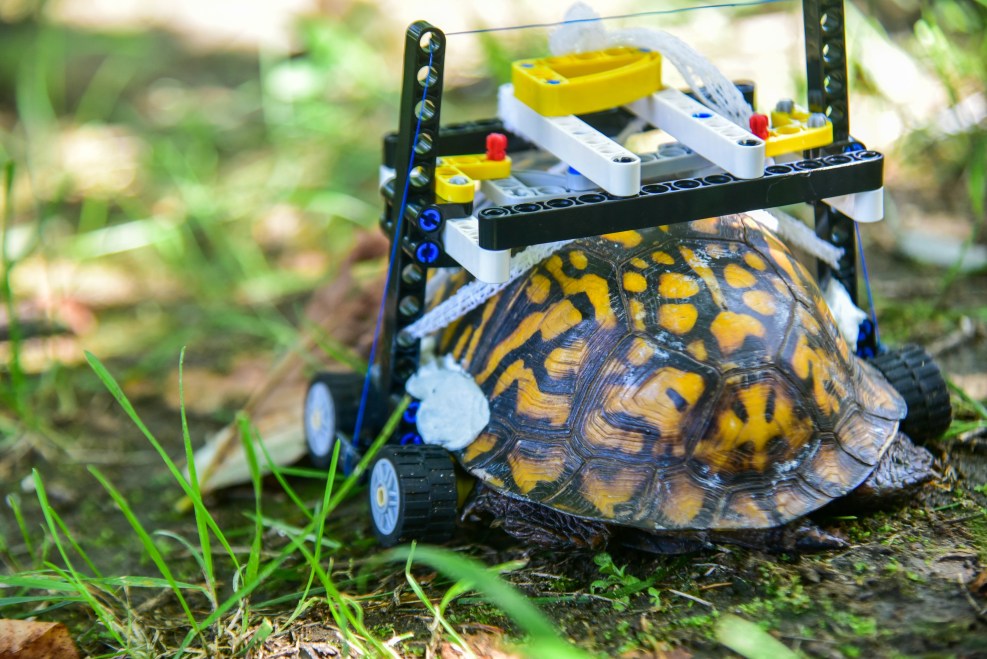 The eastern box turtle had multiple fractures on the bottom part of his shell.
Metal bone plates, sewing clasps and surgical wire were used to hold the delicate shell fragments together.
In order to keep the bottom on the turtle's shell off the ground to allow it to heal, staffers designed a customized mini-wheelchair made from Lego bricks.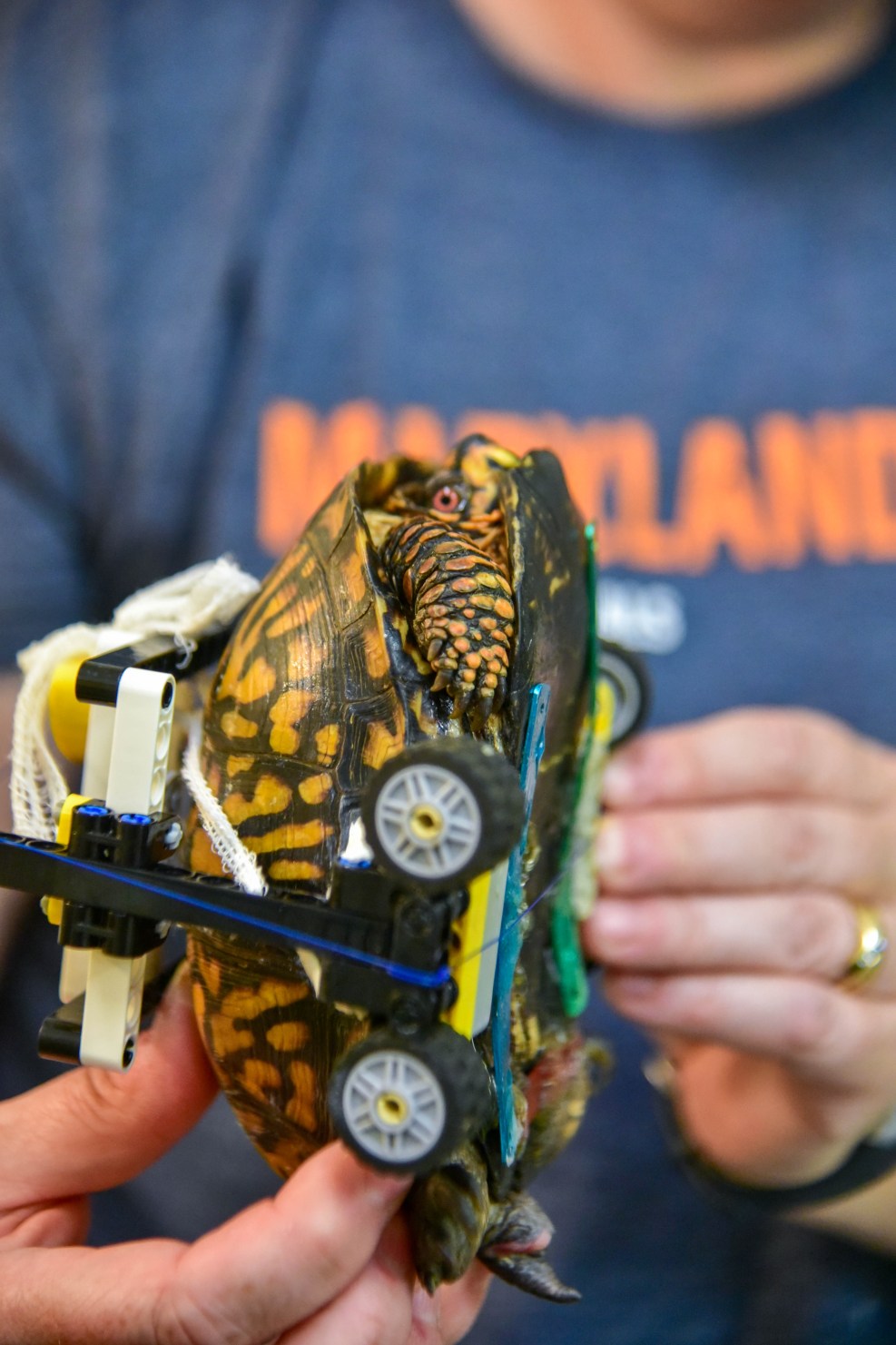 The wheelchair frame surrounds the shell and sits on four lego wheels.Plumbers putty attaches it to the turtle's upper shell to help him get off the ground and frees his legs so he can move.