Farmworkers in Oxnard and Camarillo have continued on, despite the devastating effects of the fires in Southern California.
Even though the fires loom close, and toxicity is left in the wake of the Woolsey Fire that devastated Los Angeles and Ventura counties, dozens of farmers continued their work in the fields. Last Friday was the worst of the days, the farmers said.
"There was a lot of smoke. You would get a sore throat and everything…watery eyes," said Rosalio Cobian, a field worker.
Some of the farmers recorded a video on their cellphones, showing the smoke in the air last week.
"There was a lot of smoke in Oxnard Friday morning," said Juvenal Solano, a member of the Mixtec Indigenous Community organization.
But despite the difficult conditions in Southern California, production was only briefly stopped in some areas.
Javier Díaz said the fire did not allow them to work for at least two days, but they had to return to work as it is up to them as farmers to put food on the table, not only for their families but for everyone else.
With masks and protective glasses, the field workers continued with their work.
Organizations that fight for the rights of farmers were supporting them during the adverse circumstances. Members of the organization Mixteco, an indigenous community, gave the masks to the workers in the field.
The Mixteco organization reiterated to the workers that their work is also heroic since they are in charge of bringing the wealth of the land to homes in the community.
"Whether it's raining, thundering or lightning, we have to pick everything up," a farm worker said.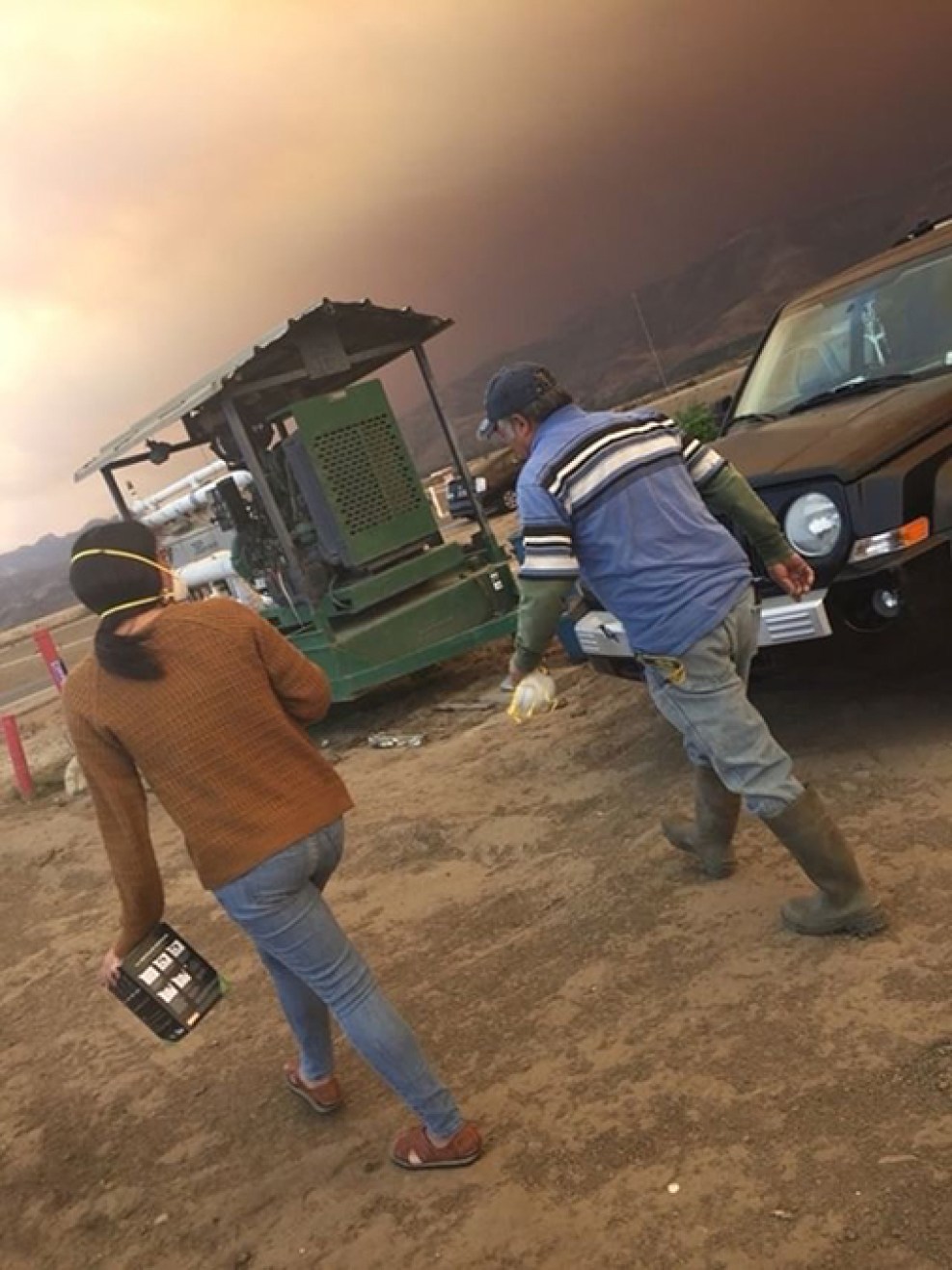 Ventura County Farm workers were provided with n95 respirator masks by the Cause Oxnard Organization while working during the Hill and Woolsey Fires.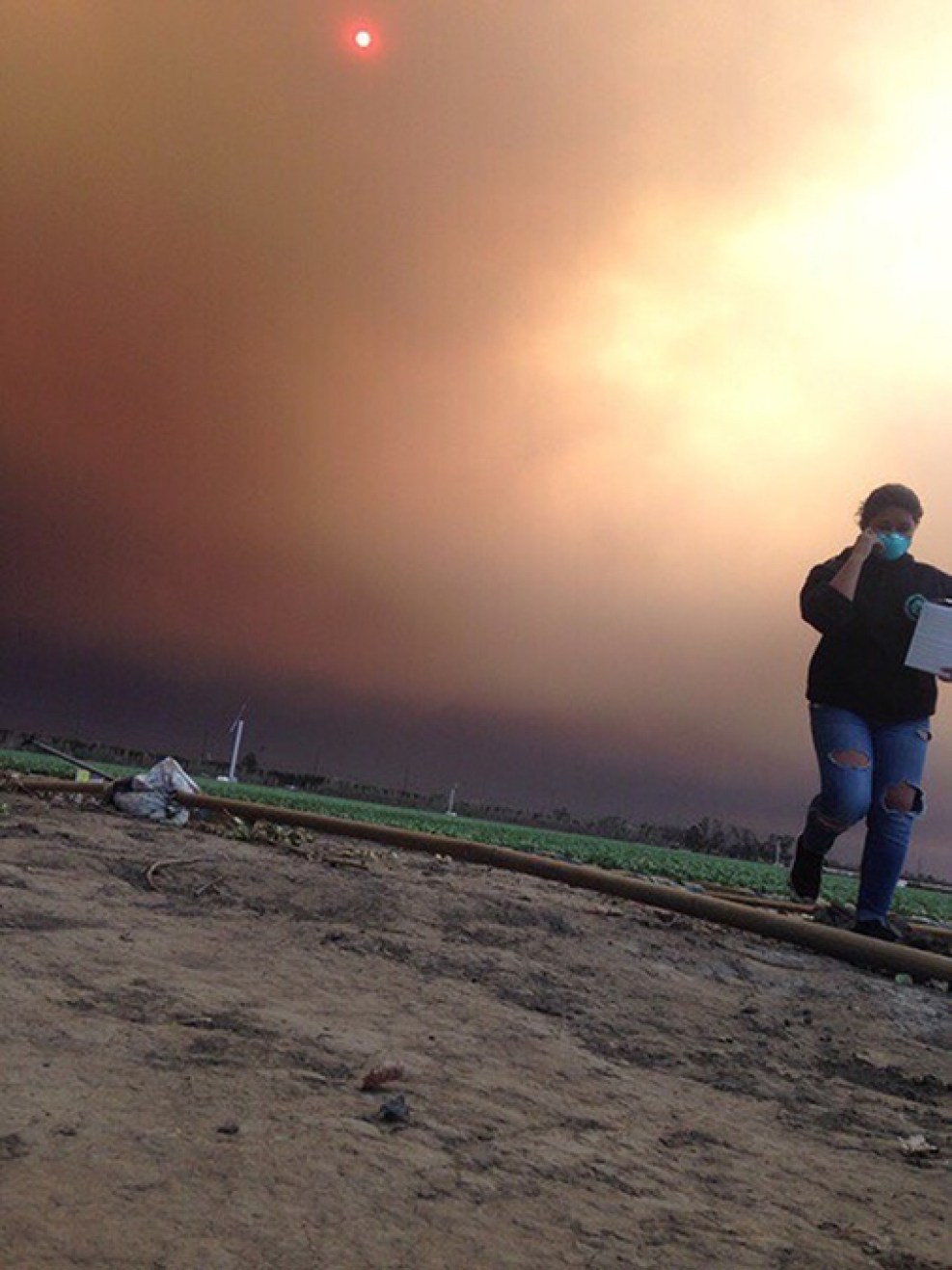 Ventura County field worker on duty despite the harmful air quality, wearing a n95 respirator mask provided by the Cause Oxnard Organizaiton.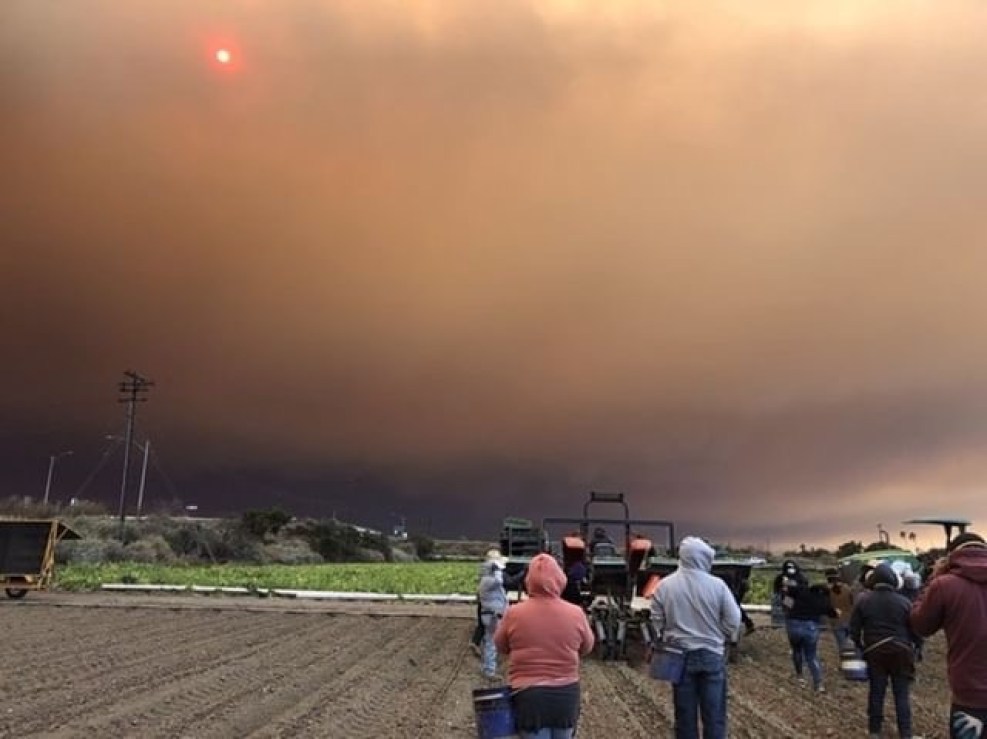 Farm workers reporting to work in the fields of Ventura County.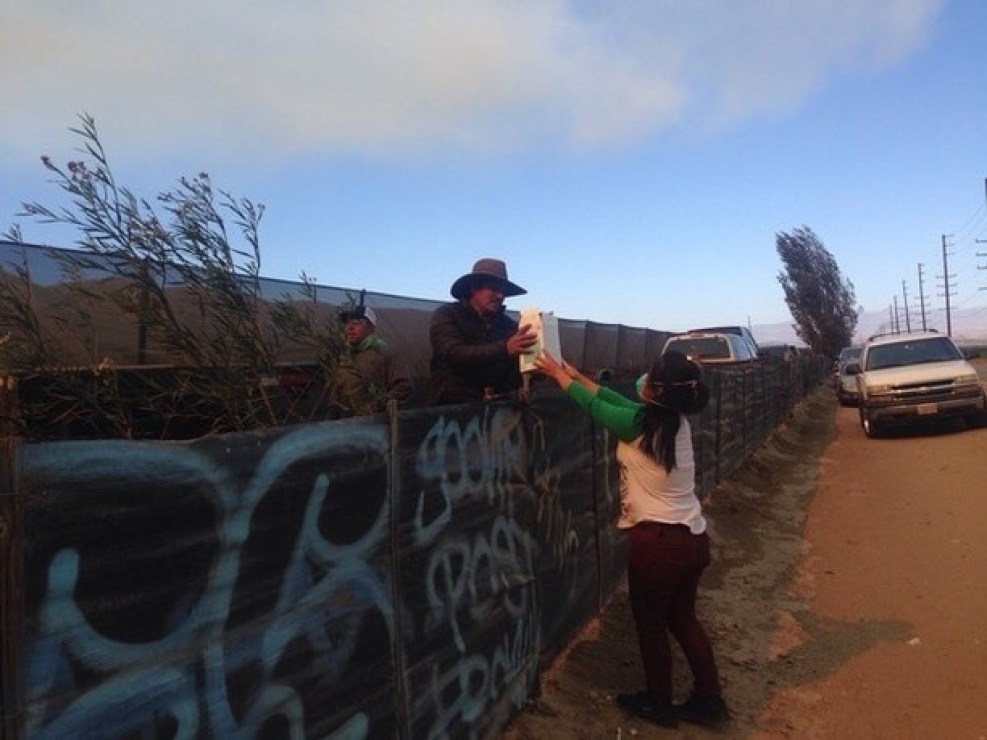 Ventura County field worker receiving n95 respirator masks, provided by the Cause Oxnard Organization, while working during the SoCal wild fires.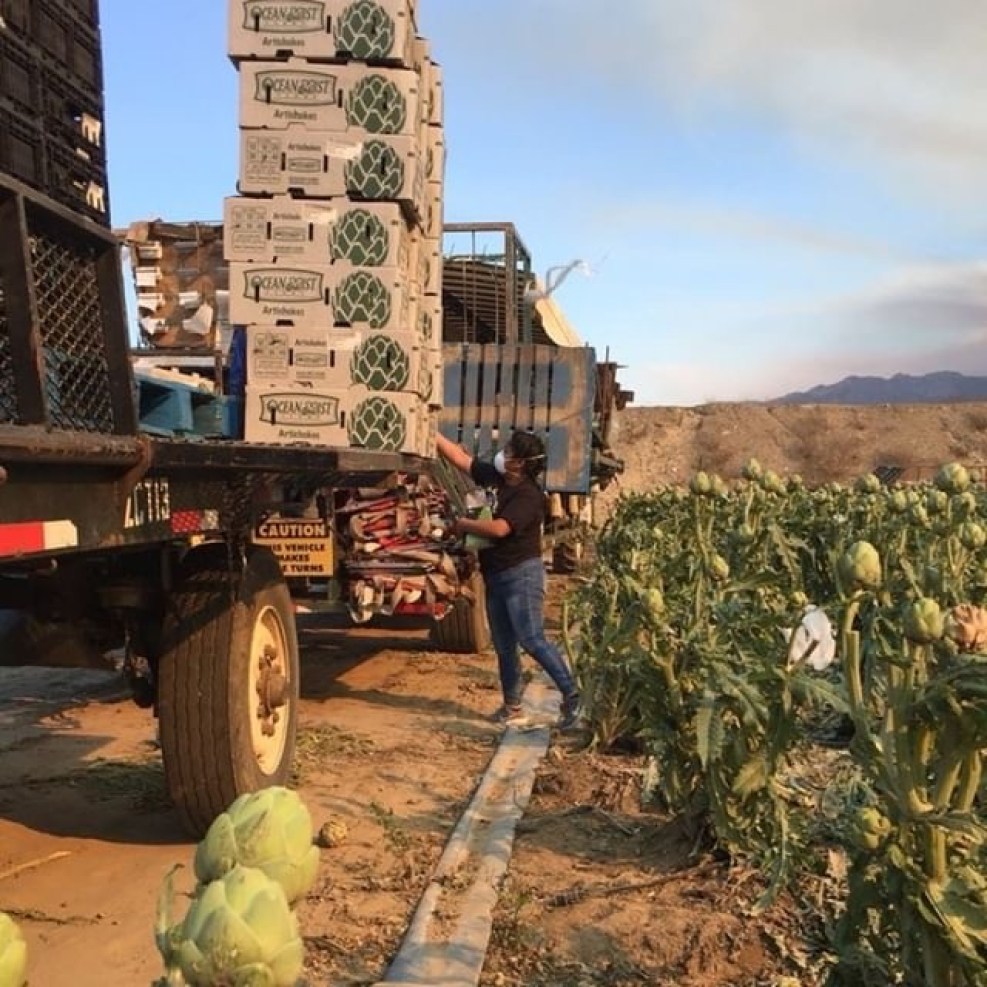 Ventura County farm worker on duty using her n95 respirator mask.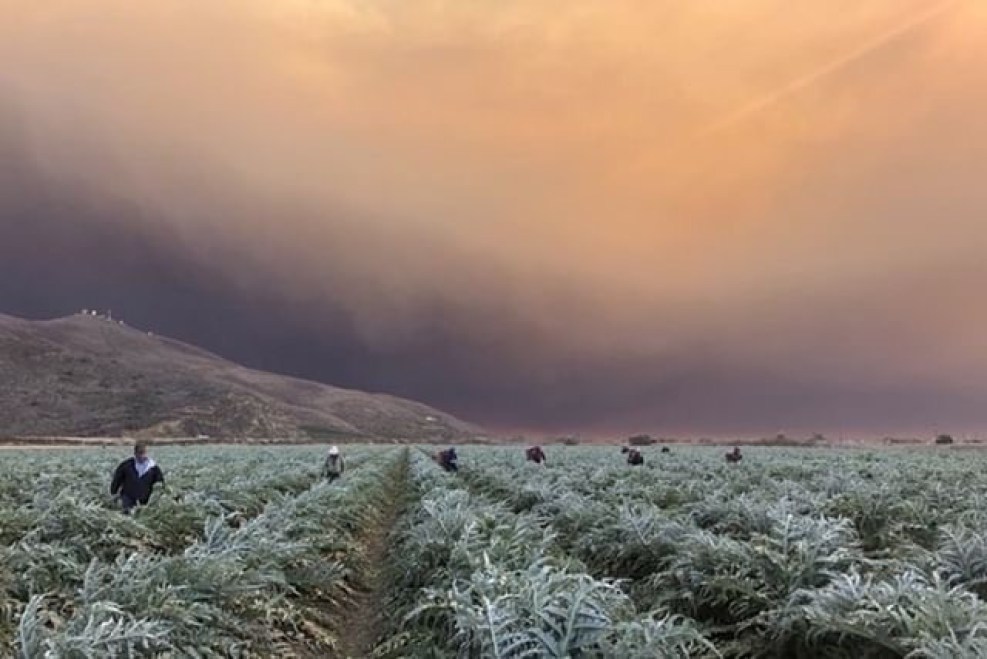 Ventura County field workers harvesting amid toxic air during the SoCal wildfires.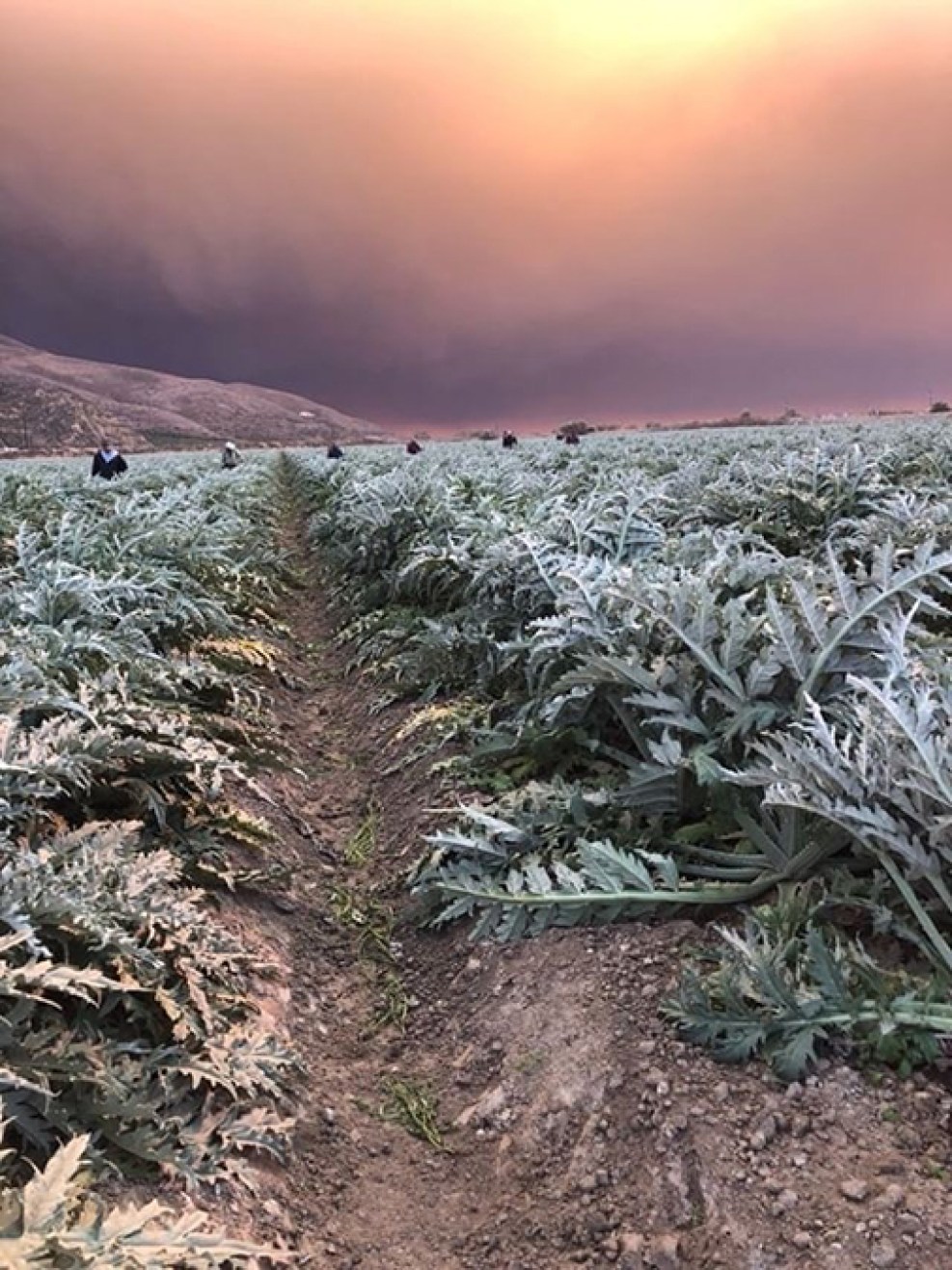 A view from the fields of Ventura County.
All photos courtesy of Cause Oxnard obtained via NBC LA.